Get More Exposure at Retail Tradeshows
We get you in front of media and prospects—and create marketing content that drives action—before, during and after the major industry tradeshows.
RETHINK Retail <> Channel V Media
Break through the noise. Increase media visibility. Create retailer opportunities.
30,000

The number of retailers in RETHINK Retail's proprietary network.

15

Number of years Channel V Media has been creating media opportunities.

90%

of Channel V Media's clients are B2B tech companies.

Our Approach
Create Impactful Returns on Tradeshow Investments
Awareness Accelerator

Awareness Accelerator

So you're exhibiting at an upcoming trade show… Now what?

RETHINK Retail and Channel V Media have teamed up to introduce an all-in-one solution for owned, earned, paid & social media channels.
Increase your success at these shows.
NRF
2024

January 14-16, 2024
New York City

Etail
West

Feb 26-29, 2024
Palm Springs

Shoptalk

March 17-20, 2024
Las Vegas
1. Get media-ready and media coverage.
We position you for media success by determining the best narrative to approach reporters with. Next, we create a news moment that will fuel a pre-show press release. We then secure news items before the show and/or sit-down meetings that result in coverage during or after.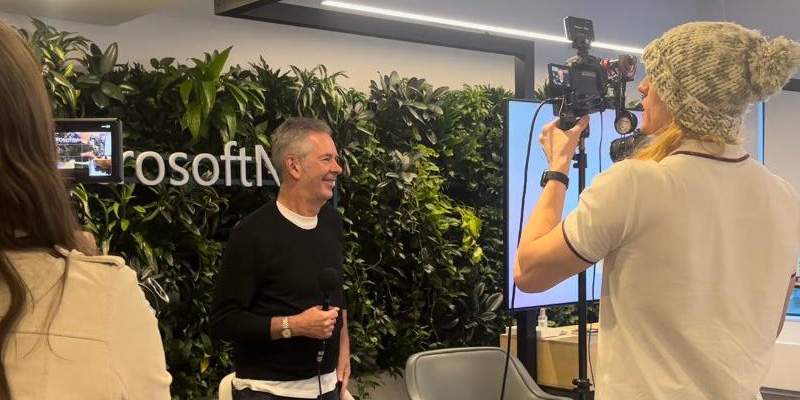 2. Get featured in widely distributed thought leadership content.
We'll highlight your tradeshow presence in RETHINK Retail's exclusive guide. You'll be a featured retail innovator on the RETHINK Retail Podcast. Your executives will be quoted in RETHINK Retail's show recap article. And your company will be featured alongside RETHINK Retail's Global Retailer Leaders in the official event recap video and LinkedIn newsletter about the show.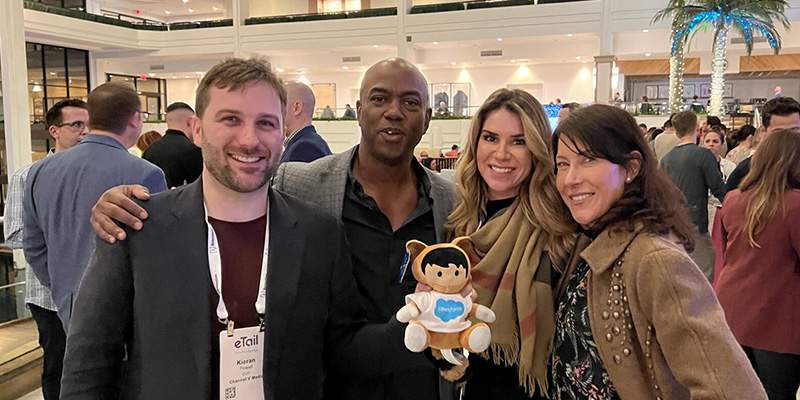 3. Get access to high-value retail prospects.
Work with RETHINK Retail to identify retail prospects from its network of 30,000 brands, as part of an account-based marketing (ABM) program that gets you in front of top targets. Receive engagement stats around which prospects watched videos or listened to podcasts featuring their executive(s).
Media Outlets We'll Inform of Your Attendance
With hundreds of exhibitors at the show, your company needs to stand out. Leading up to the show, we'll work with you to define a focused narrative that will break through to target audiences, and create media visibility.
We know that when technology companies plan and execute their tradeshow strategies correctly, they can create astronomical ROI on their investments. Our work with RETHINK Retail will enable us to scale the work we do for our existing clients while at the retail shows.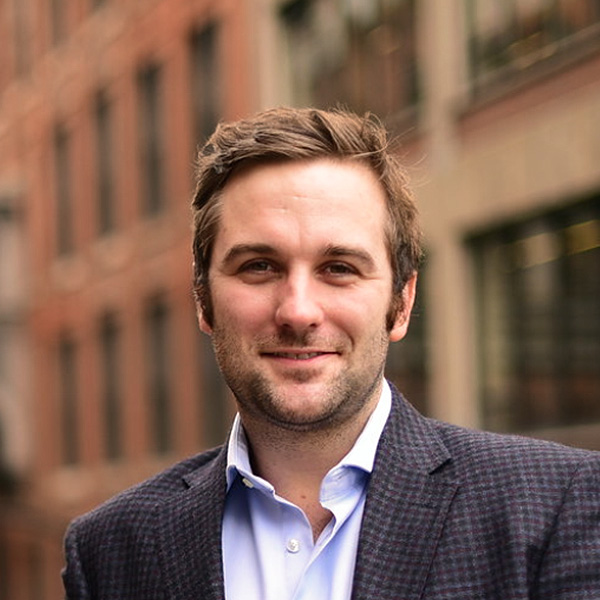 Kieran Powell, EVP
Channel V Media
Questions that Companies Ask About NRF
What is the NRF Retail's Big Show (the NRF big show)?
How to prepare for Retails Big Show (the NRF big show)?
What Retailers and brands attend NRF Retail's big show?
What tech companies or solutions providers attend NRF Retail's big show?
Apply to be part of our next accelerator program.
Why we collect your information
This form collects your name and email so we can contact you to assess if our service would be beneficial for your company.
Why we collect your information
This form collects your name and email so we can contact you to assess if our service would be beneficial for your company.
Who We Are
Channel V Media is a New York City PR agency that specializes in building market momentum for retail, payments and financial technology companies, such as Bluecore, Bold Commerce and Sopra Banking Software. Its clients invest hundreds of thousands of dollars to showcase their products to industry decision makers at industry tradeshows each year. For fifteen years, the company has exclusively attended events and coordinated media opportunities on behalf of its long-term clients. Through its partnership with Rethink Retail, the agency will now extend its services to technology companies on a consolidated timeline to maximize their show investments
RETHINK Retail is your go-to destination for executive-led insights into the trends and innovations that are transforming the global retail landscape.
Through their award-winning podcasts, fresh, original and thought-provoking content series, and partnerships with the world's leading retail events, they reach a growing audience of the top retail decision-makers and industry thought leaders.