The Technology PR Agency for High‑Growth Companies
Our highly specialized team has been trusted by over 200 B2C and B2B technology companies to elevate their standing in emerging conversations and pave the way for market expansion.
We specialize in breaking technology companies into crowded industries through a narrative-driven approach.
We believe that the right message has the ability to disproportionately influence a company's growth and ability to compete in its market.
For tech companies, it's important to speak to more than an audience of their peers in the tech media. We work with business and trade media across verticals–as well as with mainstream news outlets—to make sure our clients' are reaching their buyers and end users.
Media Outlets that Matter
We reverse engineer companies' business goals into narratives that will influence the market. We then place the resulting stories in a mix of technology, business and industry-specific outlets.
Technology Companies Hire Us For…
Market Entry

Product Launches

Brand Awareness

Mergers & Acquisitions

International Expansion

IPO PR Strategy and Execution

Market Category Creation

Lead Generation

Executive Awareness

Market Share Expansion
Our Work
Technology PR Case Studies
CVM Launches Innovid into the US market

CVM Launches Innovid into the US market

With some early clients already secured, INNOVID challenged Channel V Media with the task of launching the isreali tech company into the North American market and educating an already crowded market on the benefits of its technology.

Founded in 2007, Zvika, Tal, and Zack came together with a big dream: make digital video do more. Digital was on the rise, and Innovid filed their patent to insert interactive objects into video.

STRATEGY
Through a 24 month campaign Channel V Media aggressively focused on validating then unknown company with a heavy focus on thought leadership and using their client stories in the media to not only create credibility but also drive leads and new business.

Placements Include:
The Wall Street Journal, Techcrunch, New York Times, Bloomberg, Adage, AdExchanger, New York Business Journal, Cmo.com, Mediapost, Adotas, AdWeek, Fast Company, Crains NY, Crunchbase News, CMS Wire, Mobile Marketer, Cynopsis, eMarketer, Video Nuze, Engadget, MMA Smart Briefs, Digital Trends, Yahoo! Tech, Huffinton Post, Martech Advisor and the New York Business Journal.

Read More

Maxymiser acquired by Oracle

Maxymiser acquired by Oracle

Strong US competitors like Monetate had established themselves as market leader. Maxymiser needed our help to make their entrance and — and it needed to do it quickly.

As the "s" in Maxymiser suggests, the web optimization company was UK‑founded and UK‑based when it decided to expand into the US market. The company had a healthy roster of successes for leading UK and European brands, but to US media, non‑US successes simply aren't news.

Read More
We've worked with virtually every technology industry vertical.
InsureTech

HealthTech

Cyber Security

Emerging Technology

Artificial Intelligence

SAAS
Lead the Conversation

Whether an emerging startup or an established company, we start by getting technology companies into the conversations that shape their industries. We then help them rise to the top so they can directly influence important market narratives.

Speed to Media Coverage

For tech companies in the high-growth phase, we know that time is of the essence. While it's absolutely critical that we develop a precision go-to-market PR strategy, we don't stop the presses while we're planning. We simultaneously work on early press opportunities so you see results fast.

Know Your Competitors' Strategies

Our research team tracks your competition's every move. What narratives are they trying to own? Where are they seeing the most traction? What media outlets are covering them? What are they doing successfully? Poorly?

By reverse engineering their PR strategies, we keep our clients several steps ahead.

Strategy Experts

While the name, technology, target market or ideal customer profile might change, the fundamentals of how to launch a technology product into the US market does not. Each account team consists of a senior strategist, an account director and associates that ensure a competitive mix of strategy and execution.
You'll Be in Good Company
acquired by Oracle

acquired by Oracle

Unicorn

Microsoft's largest Development partner

IPO'd on the New York Stock Exchange
What impressed me most about working with Channel V Media was how quickly they

understood our business, technology, and customers

. They immersed themselves in our world and immediately became an extension of our marketing team. As the

drivers of our thought-leadership strategy and analyst relations

, Channel V secured a consistent cadence of mentioned and industry trade featured which significantly raised our profile and contributed to our acquisition.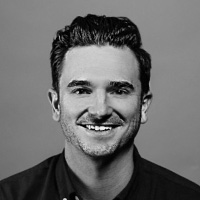 Allan Stormon, Senior Marketing Manager

Subscribe to Our Newsletter
From launching new innovations to navigating market expansions , our monthly newsletter gives the latest insights into all things tech.
Tell us what you want to acheive with PR.
Why we collect your information
This form collects your name and email so we can contact you to assess if our service would be beneficial for your company.
Why we collect your information
This form collects your name and email so we can contact you to assess if our service would be beneficial for your company.
Questions that tech companies often ask.
How do I get into Techcrunch?
Steps to get news covered by Techcrunch or another tier one publication
How much does tech PR cost?
What is tech PR?
What is a tech PR agency?
What can I expect from my tech PR campaign?
Why is technology PR important?