A New York Retail Technology PR Firm
For the past 15 years we have consistently delivered innovative PR programs for retail technology companies looking to get on the radar of brands and retailers in the US and Internationally.
We create custom PR programs that deliver results beyond media coverage.
We propel retail technology companies like Bluecore, Bold Commerce, Everseen and Maxymiser to the top of crowded industry conversations and into the mainstream consciousness.
Media Outlets That Matter
We reverse engineer companies' business goals into narratives that will influence the retail market. We then place the resulting stories in a mix of retail, technology and business outlets.
Our Work
Retail Tech PR Case Studies
Getting Ahead of Headless

Getting Ahead of Headless

When Bold Commerce's technology evolved from checkout apps to an enterprise-ready solution, it needed to communicate its value to completely new audiences. 

The company brought in CVM to position it in a way that would resonate with these audiences, and continue to engage them as its offering expanded.

We began by leveraging its checkout apps as the DNA behind its composable approach for retailers looking to go headless.

Now, Bold Commerce isn't only known among retailers in the ecommerce space. Its technology is in demand by leading  fintech and payments providers looking to own more checkout market share.

Read More

From Vendor to $1BN Visionary

From Vendor to $1BN Visionary

When Bluecore's technology began evolving, it needed the media's perception of it to evolve, too.

CVM positioned the retail technology company for media success — and did it over and over again — as its technology, prospects, buyer types and competitors have continuously shifted over the years.

With its sights on market domination, Bluecore didn't just want basic media awareness. It needed media coverage that would drive retailer demand.

Read More
CVM's recommendations are always fresh and authentic to our brand, which allows us to stand out in the retail space.
Sarah Cascone, VP of Marketing
Bluecore
Some of the Retail Tech Companies We've Worked With
How PR Benefits Retail Tech Companies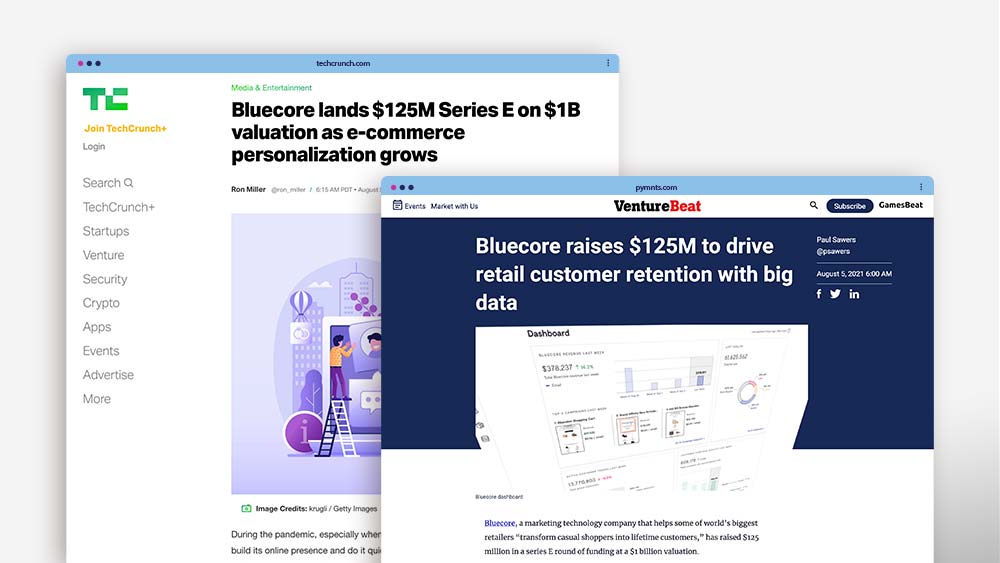 Influence how the market sees you.
Companies can shift the perspective of entire industries through the stories they tell in the media.
We help retail tech companies move away from technical product speak and instead paint a picture of how they can change their clients' businesses—and consumers' experiences—with their solutions.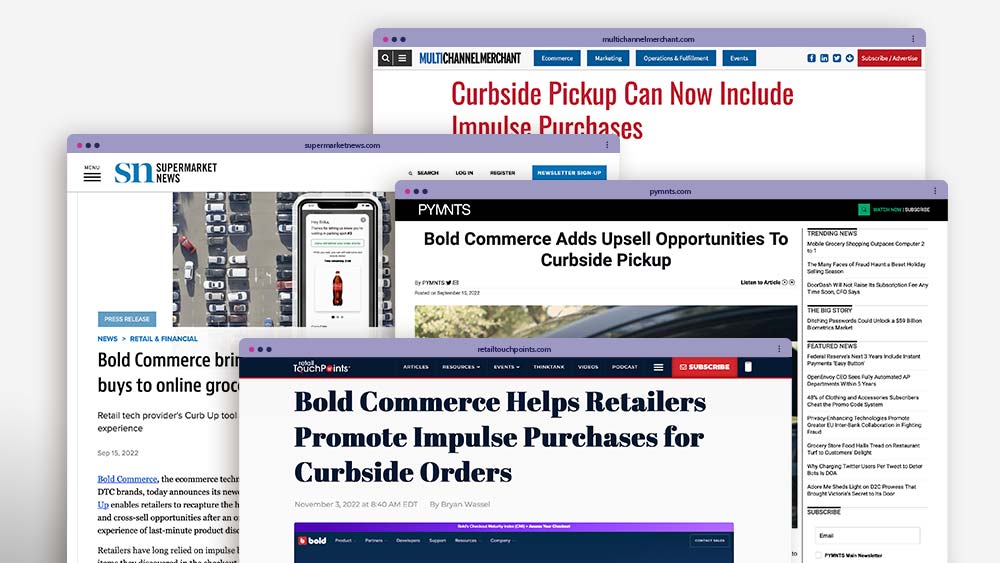 Stand out in crowded conversations.
No matter how differentiated your product is, there's another company that sounds similar and is competing for the same budget.
We help retail technology clients go beyond basic awareness and rise to the top of their markets.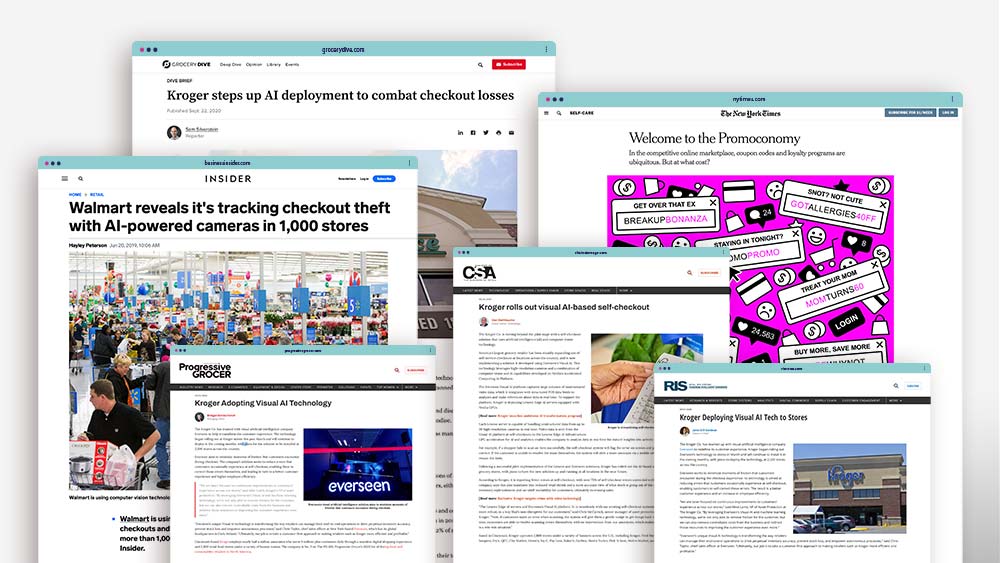 Take credit for your work.
We leverage retail tech companies' work with brands and retailers to illustrate high-value use cases, innovation and business impact.
The resulting press coverage not only validates your technology, it drives demand.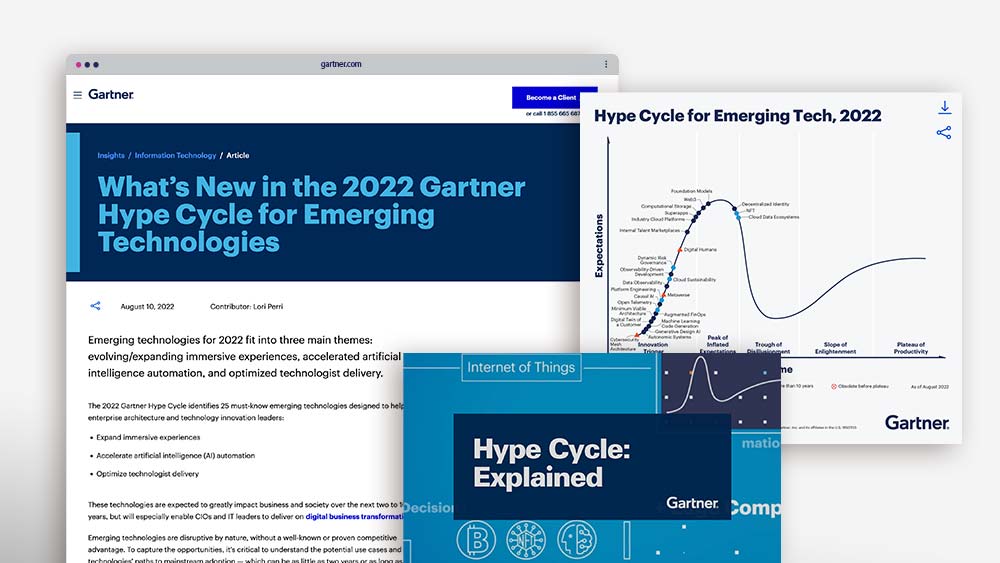 Educate the industry.
We showcase the unique philosophy behind clients' solutions through various forms of thought leadership, including contributed articles, commentary, data stories, speaking and media and analyst briefings.
We're also a go-to source for retail reporters looking for commentary on trending topics in the retail Industry.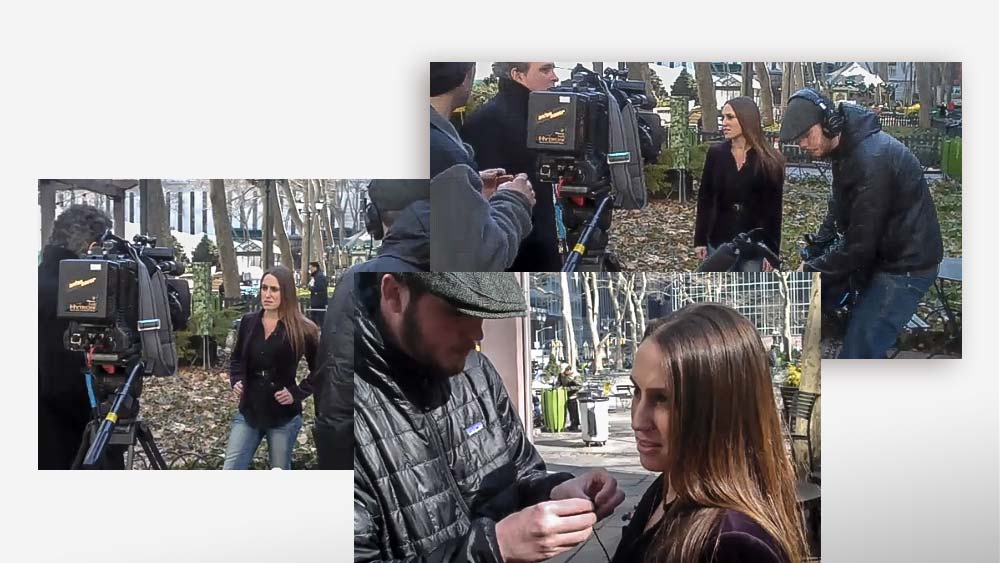 Create momentum.
We leverage all major (and often, minor) company news and milestones — including new customers, partnerships, patents, funding rounds, board members, intellectual property wins, M&A, key hires–to fuel ongoing press opportunities and drive momentum.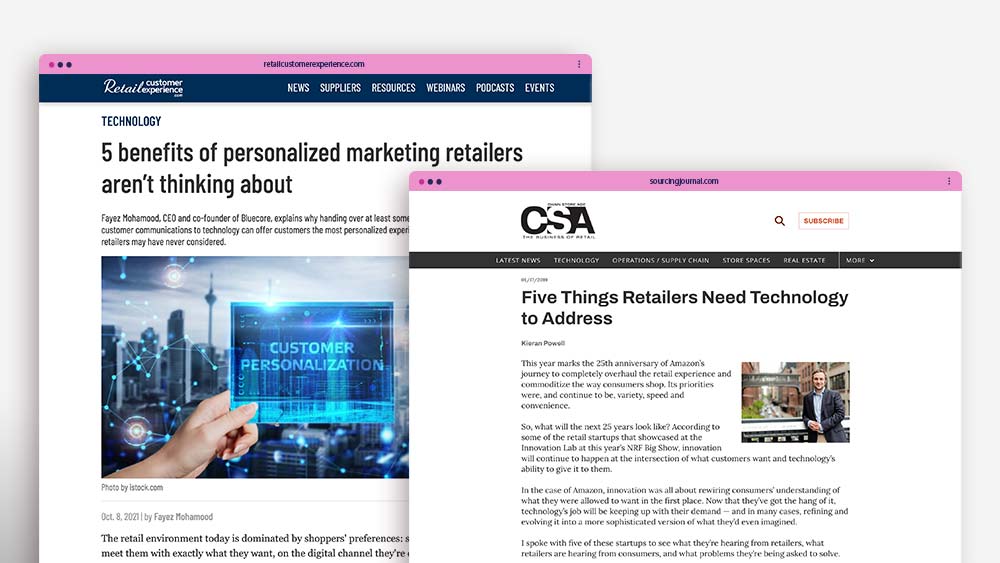 Go from vendor to visionary.
We create opportunities for retail technology companies to showcase their expertise so that their clients and prospects see them as partners who can transform their businesses, rather than as vendors who execute on a limited vision.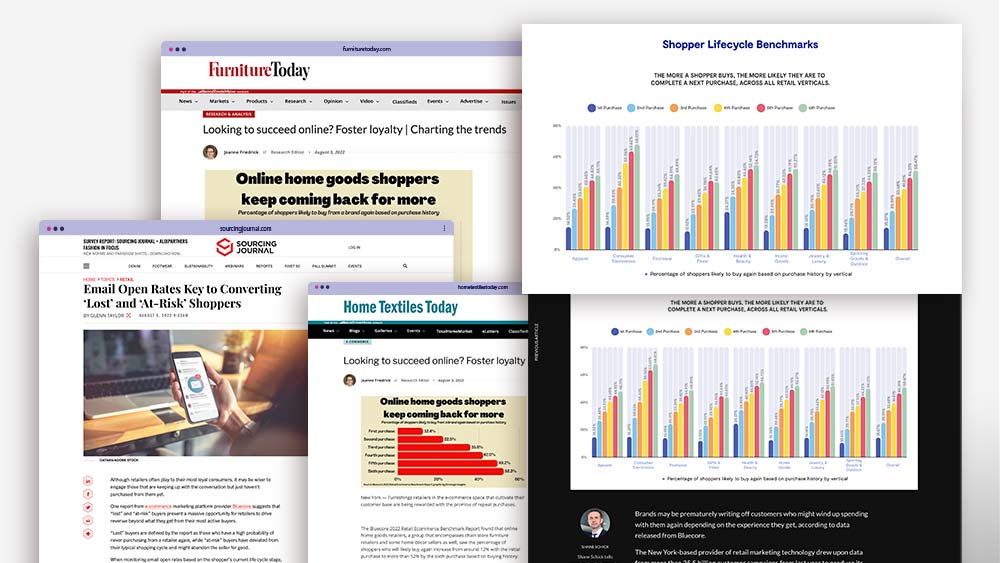 Create the right types of awareness.
Our approach to creating awareness is three-fold. We start by creating industry awareness in your key verticals and among buyer personas. Next, we create overall company awareness in mainstream media outlets. And ultimately,  become a household name.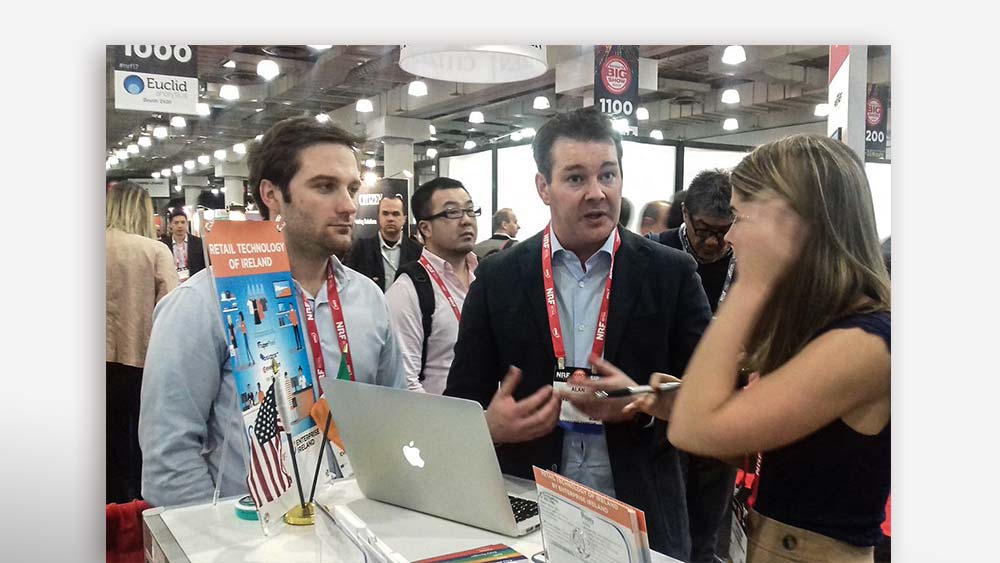 Be part of the retail industry.
CVM attends most of retail's largest shows including the NRF Big Show, Etail West, Shoptalk, GroceryTalk and many more.
CVM works with clients at the shows to increase the attention from press and other influential attendees.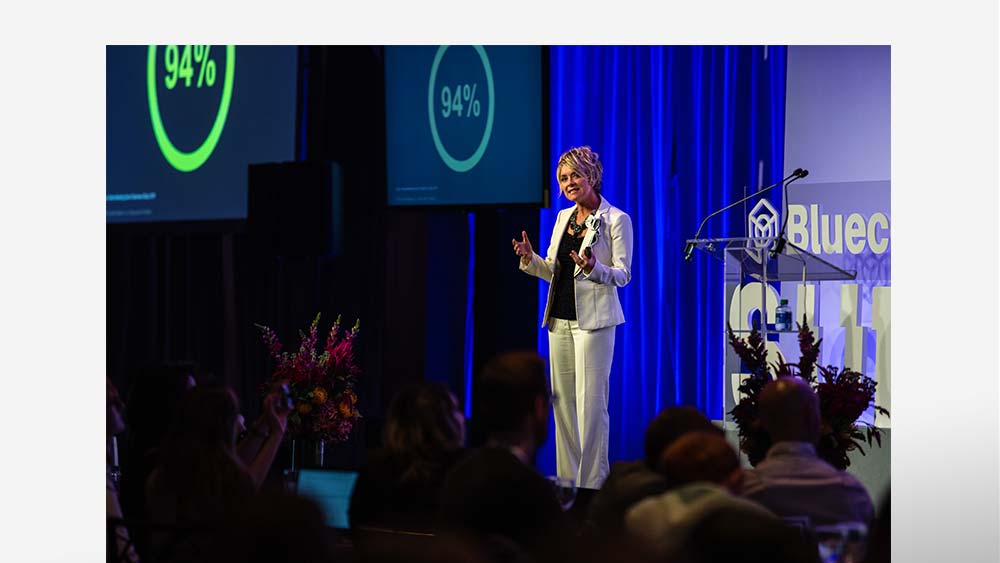 Validate your offering.
It's one thing if a company says something good about its product,  but far more powerful when a third-party talks about it in a public forum.
We secure third-party validation—of your company, its philosophy and its work—from media, analysts and thought leaders who influence the conversations we want to be in.
PR Moments Retail Tech Companies Should Capitalize On
Account Wins

Client Success Stories

Earnings

Events & Tradeshows

Fundraises

Key Hires

International Expansion

IPO

Marketing Activity

Mergers & Acquisitions

New Market Entry

Partnerships

Product Launches

Research Reports
PR Tactics We Use to Get You Coverage
Analyst Briefings

Award Entries

Commentary & Newsjacking

Contributed Articles

Data Stories

Human Interest Stories

Media Briefings

Press Releases

Profiles and Q&As

Speaking Submissions

Thought Leadership

Topical Pitching

Trend Reports
Stay on Top of Industry News
Subscribe to our newsletter and get the latest trends in Retail Tech, right to your inbox.
Tell us what you want to acheive with PR.
Why we collect your information
This form collects your name and email so we can contact you to assess if our service would be beneficial for your company.
Why we collect your information
This form collects your name and email so we can contact you to assess if our service would be beneficial for your company.
Questions that Retail Technology Companies often ask:
What is Retail Technology PR?
What can I expect from my Retail Technology PR campaign?
Why do Retail Technology Companies need PR?