A New York Fintech PR Agency That Drives Media Attention in Crowded Markets
We create strategic PR programs for fintech, payments and insurtech companies looking to distinguish themselves from competitors–and win with customers–in the U.S. and internationally.
We develop narratives that result in industry‑shifting media coverage
We transform fintech companies like Sopra Banking Software into leading voices in the industry, as well as raise awareness of global technology companies like GFT and Bitrise among traditional and challenger banks, lenders, financial institutions and insurers
Media Outlets for Fintech PR
We transform companies' business goals into media stories that shift perceptions of them in the market and drive high-value audience behaviors. These stories appear in a mix of fintech, finance, payments, technology, business, consumer and industry outlets.
Case Studies
Our Fintech PR Work
From Paris With Love

From Paris With Love

When Sopra Banking Software set its sights on bringing its strong global brand to the U.S. market, the company engaged CVM to position it for success with media and prospects stateside.

Sopra Banking Software (SBS) works with more than 1,500 financial institutions in 100 countries worldwide, including Barclay's, Santander, Credit Suisse and Bank of Africa, to digitize their offerings and reimagine their role in today's evolving banking industry.

Sopra Banking Software is part of the Sopra Steria Group, a European financial leader with more than 46,000 employees which has been supporting financial institutions since 1968.

With the agility of a fintech and the support of a large enterprise, SBS is changing the way that everyday consumers and businesses experience banking and finance.

CVM made the Sopra Banking Summit the central focus of its initial campaign with SBS. Positioning the Summit as the largest privately held banking summit in North America, CVM used the event to introduce SBS and its innovative product to the U.S. We built immediate credibility with U.S. media with the right messaging and positioning of both the event and the larger company vision.

Read More

Best-Kept-Secret No More

Best-Kept-Secret No More

Bitrise works with fintech companies who credit as much as 75% of their revenue to mobile. They just needed to go from developers' best-kept-secret to executives' go-to growth tool.

Insurtech for Fintech

Insurtech for Fintech

Embroker digitized business insurance by eliminating unnecessary middlemen and complexities. But the fintechs and other companies it serves had never heard of them.

Like any company, Embroker could tell the world how great it was until it was blue in the face. But to earn people's trust, it needed third-party validation from media outlets and influencers.

It additionally wanted to expand its offering beyond startups to reach established tech companies.

To do this, it needed to create awareness of the value it creates for companies through media coverage in technology, financial and business outlets, as well as trade outlets across industries.

Channel V Media shifted the company's overall messaging and market positioning to go from talking about features and functions to value and opportunities.

We leveraged its $28M Series B funding round as an opportunity to re-launch the company in a more meaningful way than it had when it originally launched.

Channel V Media's work resulted in 22 pieces of coverage in top-tier press including Fortune, the Wall Street Journal and VentureBeat, as well as fintech and insurance media like Insurance Journal and Insurance Innovation Reporter.

Read More
Some of our Fintech PR Clients
How Fintech PR Benefits Companies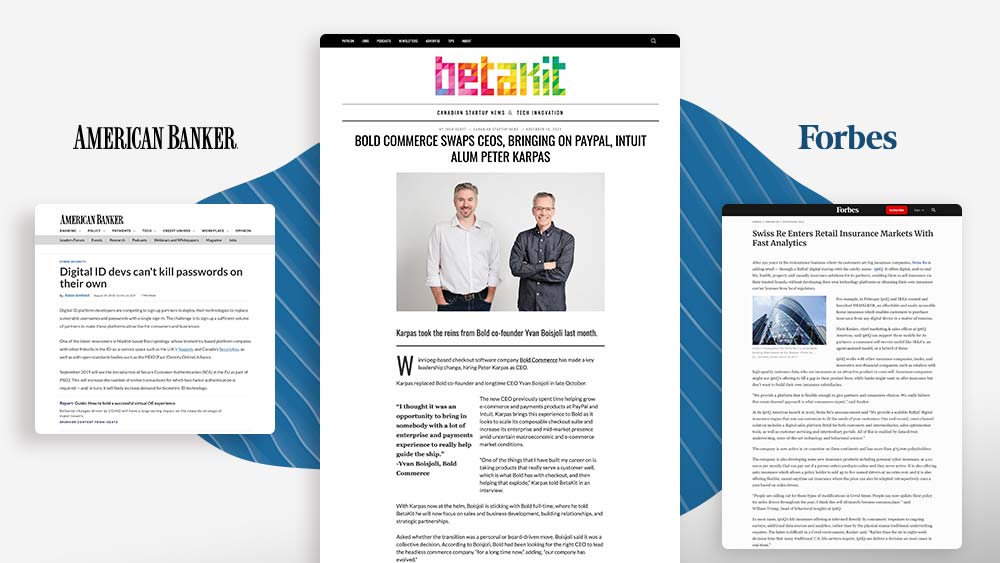 Control how the market sees you.
Companies can shift the perspective of entire industries through the stories they tell in the media.
We guide fintech companies' positioning so that it's relevant to the audiences they want to reach. Instead of focusing on the nuances of their technology, for instance, we emphasize how their offering transforms their clients' businesses — or consumers' experiences.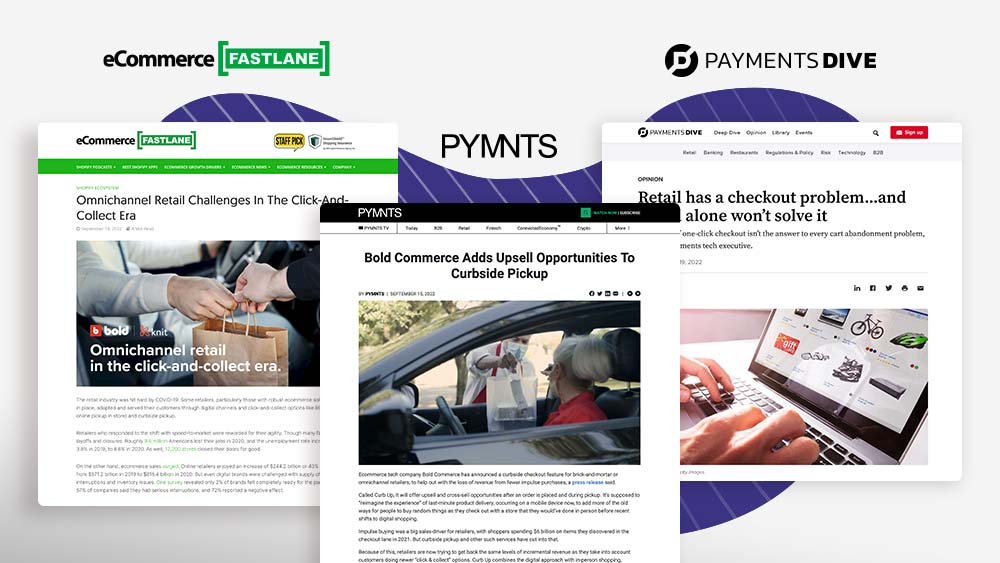 Become the market leader.
Your product or solution might be the first or best in the market, but there are inevitably other companies that sound similar, competing for the same audiences.
We help fintech companies outpace their competitors in media conversations–no matter how far ahead other companies seem to be.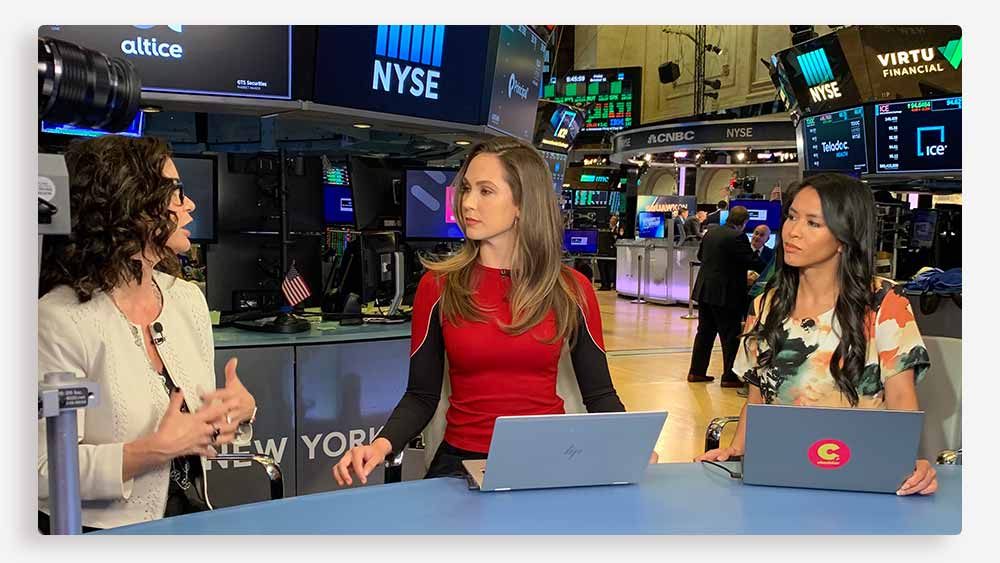 Take credit for your success.
We leverage fintech companies' growth milestones, customer success stories and other key moments to illustrate the tangible impact they have on their customers' lives and/or businesses.
The resulting press coverage not only validates your technology or offering; it drives demand.
Offer the industry a fresh perspective.
We showcase the unique philosophy behind fintech companies' solutions by converting their unique insights into thought leadership, including contributed articles, commentary, data stories, speaking and media and analyst briefings.
We're also a go-to source for reporters looking for commentary on trending topics in the financial space.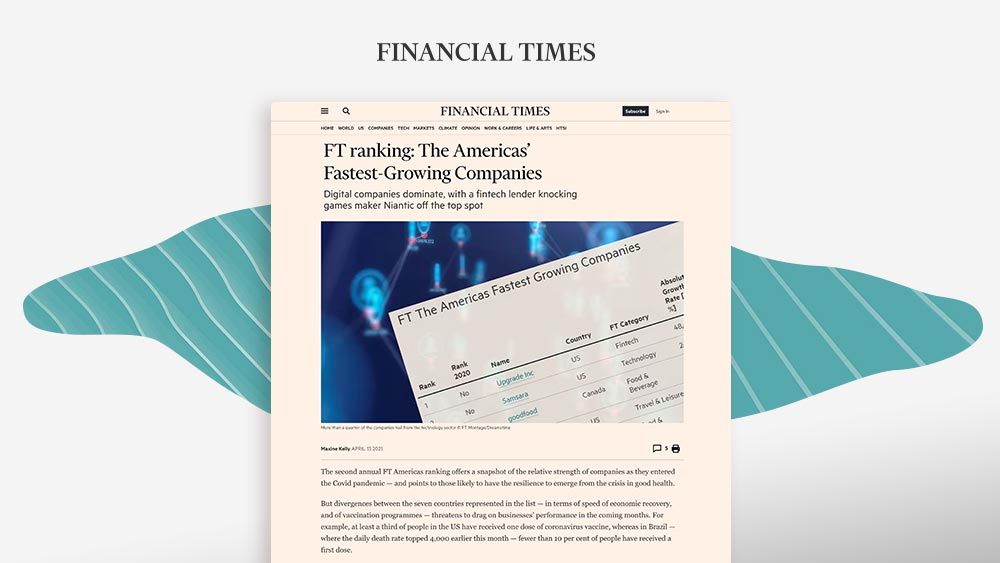 Get an advantage over incumbents.
Many fintechs offer something shiny and new to the market–and the market is interested in knowing about them. But the initial intrigue doesn't have staying power on its own.
Our approach to public relations focuses on delivering an ongoing narrative that's substantive and gives audiences the confidence they need to engage with your company, rather than fall back on more well known options.
Go from vendor to visionary.
Most B2B fintech companies want to be seen as partners who can transform their clients' businesses, rather than as vendors who execute on only part of a bigger vision. To shift perceptions in their favor, we prioritize media coverage that showcases how our clients create value and opportunities–and navigate common industry problems–for the companies they work with.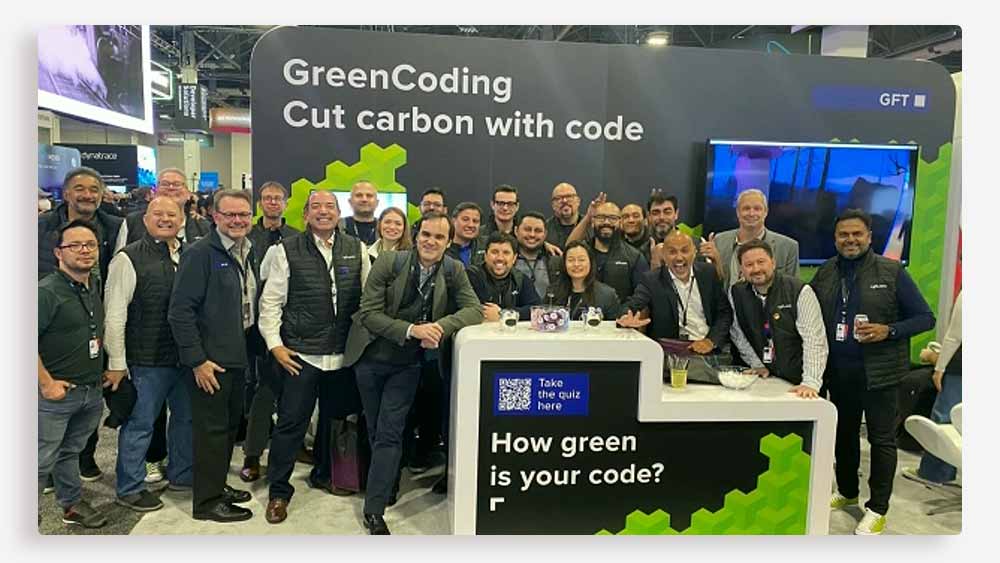 Be a part of the fintech industry.
CVM creates opportunities for clients to meet with reporters who are attending the financial services industries' largest shows, including Money 20/20, Sibos, FinTech Connect, Guidewire, and more.
Leading up to these shows, we work with clients to refine their positioning to attract the attention of press and other influential attendees.
Validate your offering.
It's one thing if a company says something good about itself and its product. It's far more powerful when a third-party talks about it in a public forum.
We secure third-party validation—of your company, unique philosophy and product or offering—from the media, analysts and thought leaders who influence the conversations we want to be in.
PR Moments Fintech Companies Should Capitalize On
Product Launches

Innovative User Experiences

Consumer Trends

Account Wins

Successful Client Use Cases

Human Interest Stories

Earnings

Events & Tradeshows

Fundraises

Growth and Adoption Milestones

Key Hires

International Expansion

IPOs

Mergers & Acquisitions

New Market Entry

Partnerships

Research
Fintech PR Tactics We Use to Get You Coverage
Analyst Briefings

Award Entries

Commentary & Newsjacking

Contributed Articles

Data Stories

Human Interest Stories

Media Briefings

Press Releases

Profiles and Q&As

Speaking Submissions

Thought Leadership

Topical Pitching

Trend Reports
Tell us your goals.
Why we collect your information
This form collects your information so we can contact you to assess if our service would be beneficial for your company.
Why we collect your information
This form collects your information so we can contact you to assess if our service would be beneficial for your company.
Questions that Companies Ask About Fintech PR
What is Fintech PR?
What can I expect from my Fintech PR campaign?
Why do Fintech Companies need PR?
What are the Trends in fintech PR?