Delivering a Bold PR Campaign
250+

media stories in national news and trade outlets

45+

headlines aligning Bold Commerce with PayPal

3

new audiences attracted through PR

12 yrs

of work brought to light in the media

#1

Bold is now a leading name in the ecommerce, retail, fintech, and payments spaces

Tech 100

Bold was recognized on the CBInsights Retail Tech 100 List
The CVM team took the initiative to immerse itself in our space—examining competitors, reviewing benchmark research and drafting before-and-after stories about how our work impacted key clients.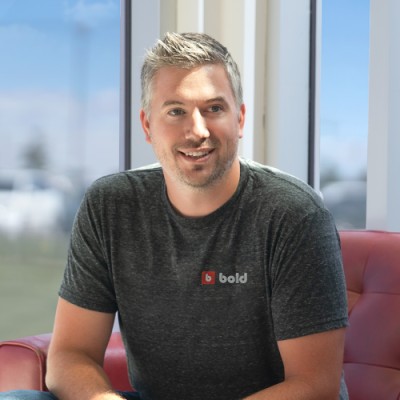 Yvan Boisjoli, CEO & Co-Founder
Bold Commerce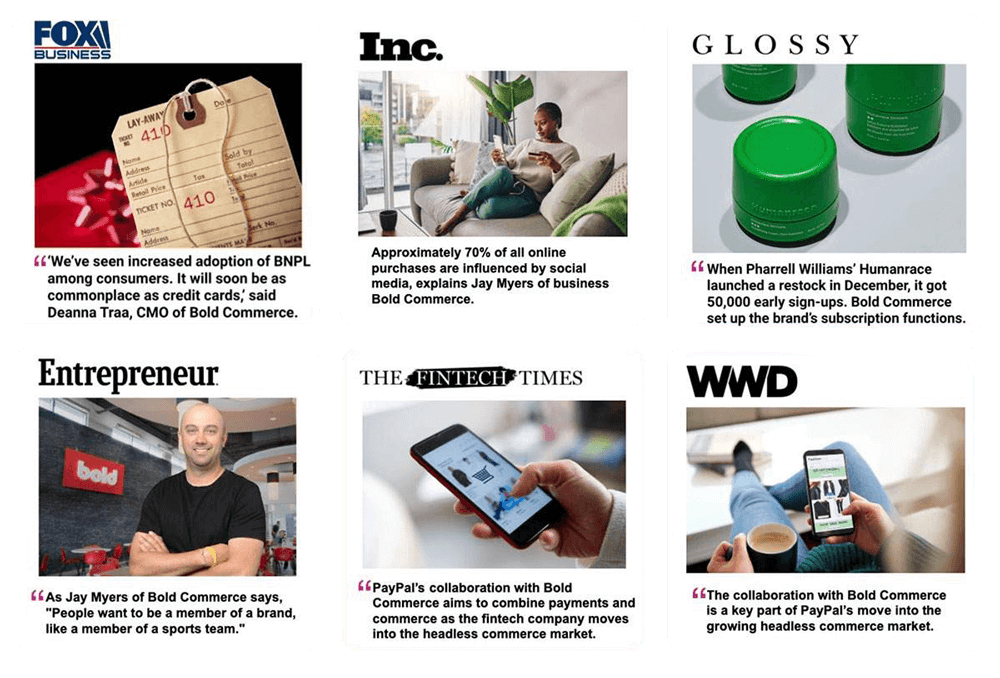 We changed who Bold Commerce was talking to.
Bold needed to reach omnichannel retailers, ecommerce giants and the larger tech industry. To do this, we educated the market on the important of converting more shoppers into more revenue.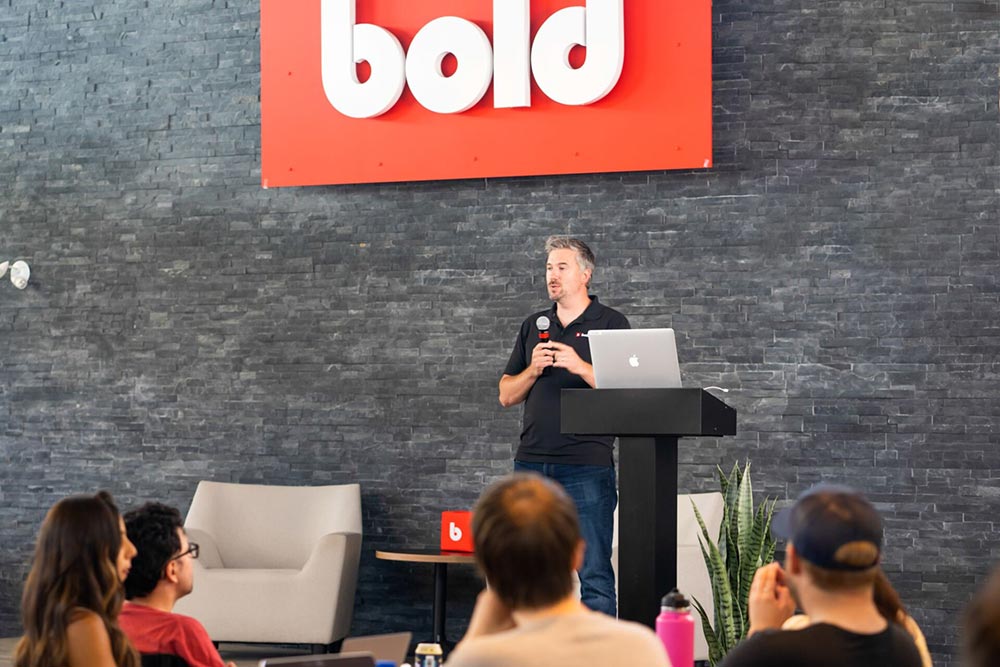 We attracted ecommerce companies.
We've treated product releases as opportunities to showcase Bold Commerce as driving the ecommerce industry forward, and creating value for its clients.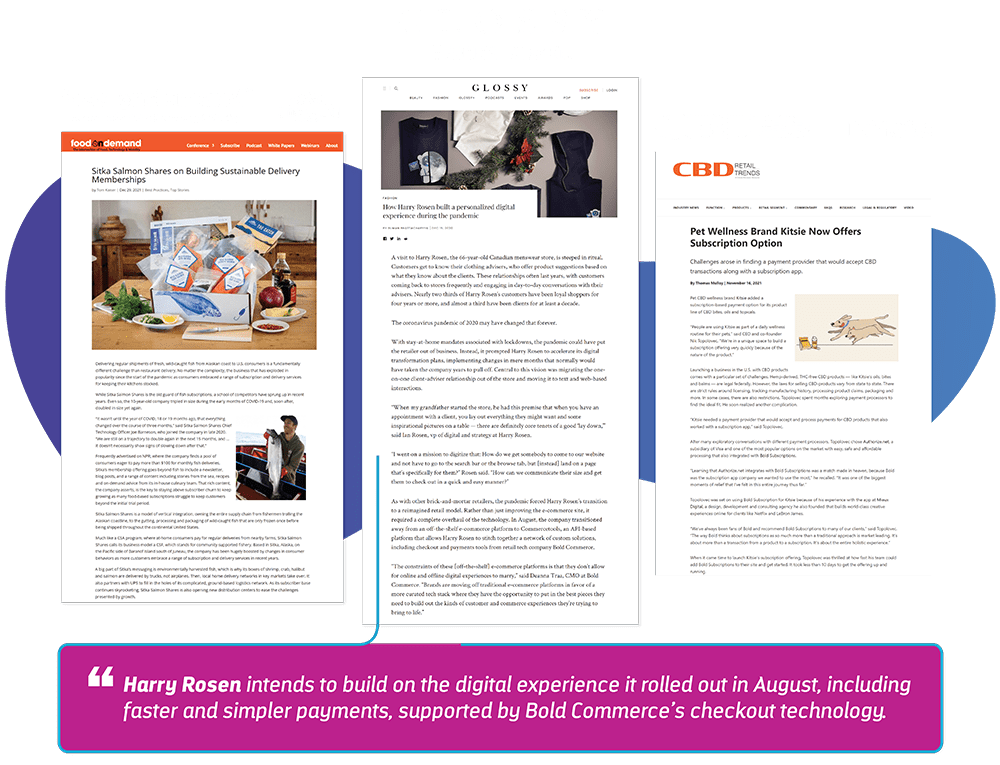 We spoke to major retailers.
We leveraged Bold Commerce's clients as proof points of the success companies have achieved using its technology.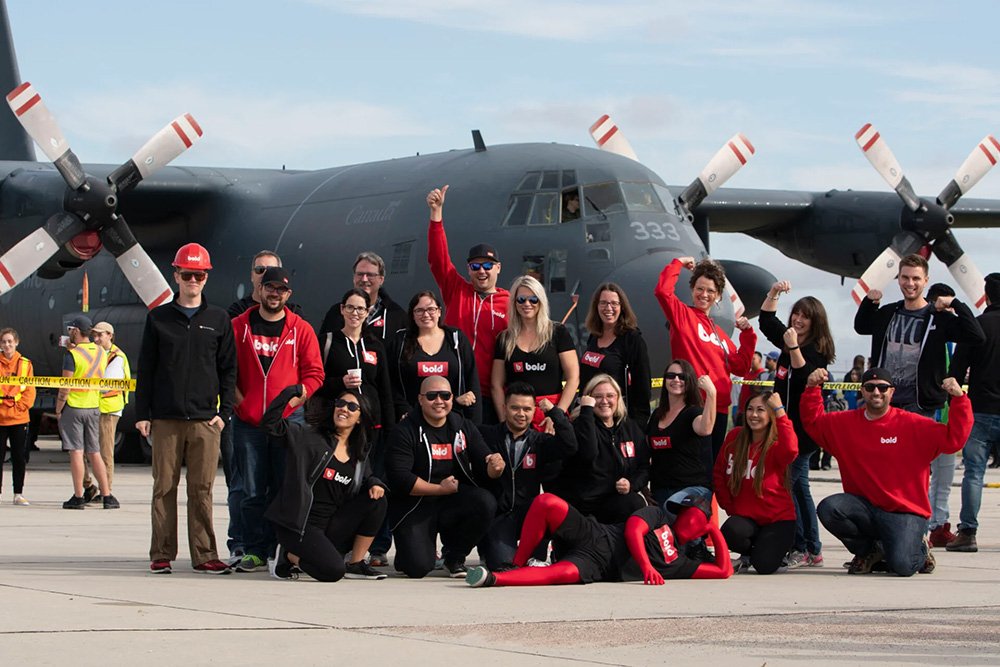 We validated Bold Commerce in the tech industry.
As checkout and ecommerce trends have evolved, we've ensured that Bold Commerce is looked to for its retail-specific expertise in the larger tech industry.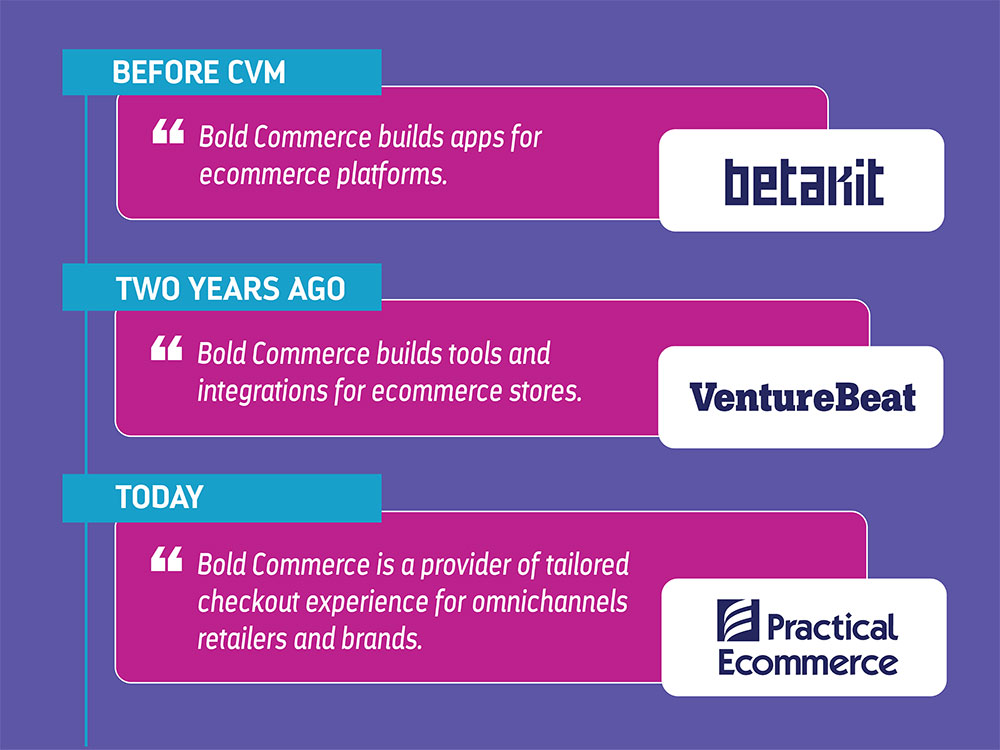 We changed the way the media talks about Bold.
As Bold Commerce evolved, we made sure that its media coverage did, too.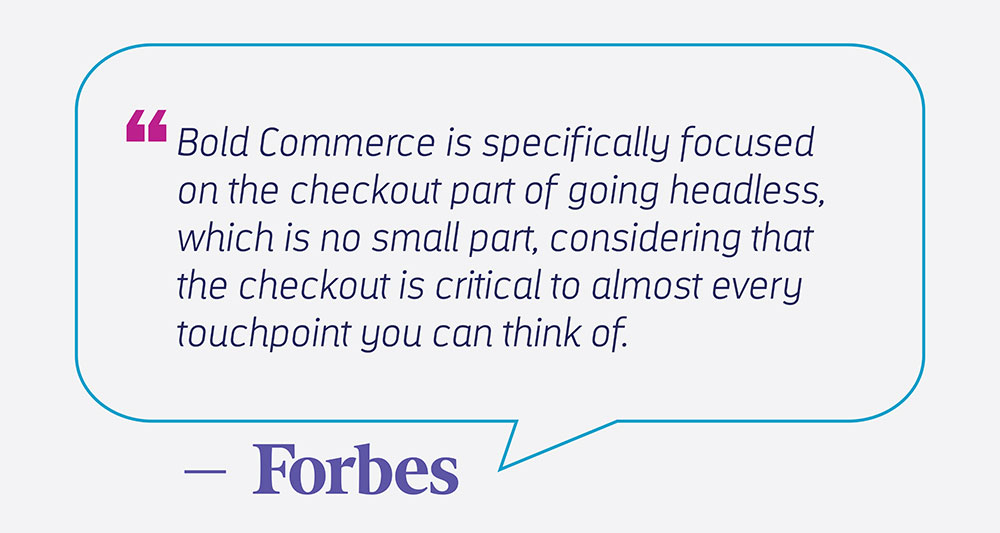 We changed the way the retail industry sees Bold.
We positioned Bold Commerce on the front lines of an up-and-coming trend within the retail industry known as 'headless' commerce.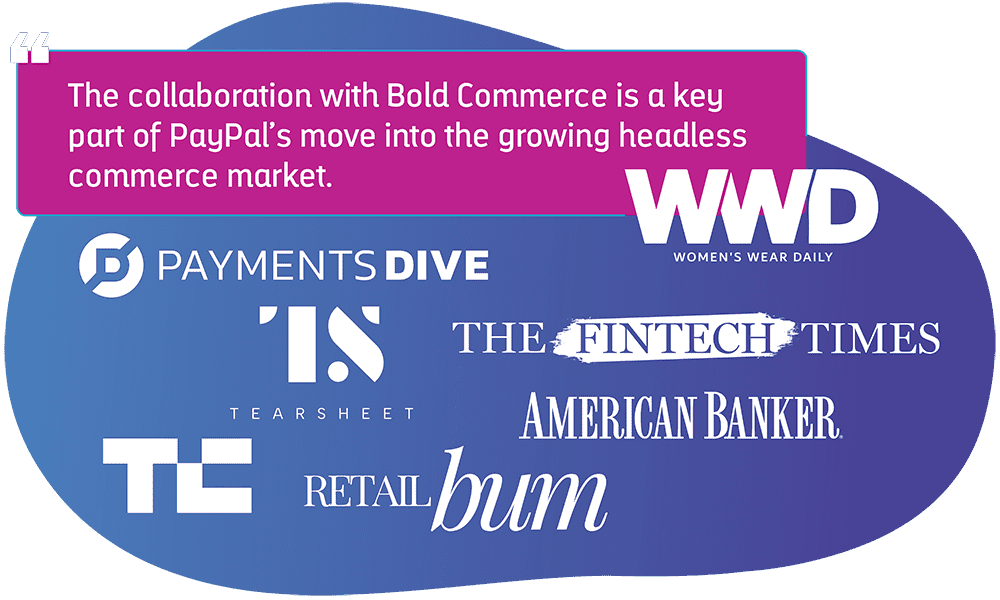 We aligned Bold Commerce with PayPal.
We told the story of Bold Commerce's work to introduce headless checkout capabilities for PayPal to cement Bold Commerce's position as a leader, and ensure that it is top of mind for other tech companies that want to do the same.
CVM knows what's press-worthy and coaches us on where we could do more or be better. They challenge us to raise the bar and set our sights on wins that matter. Their impact has far exceeded what we would have been able to accomplish on our own.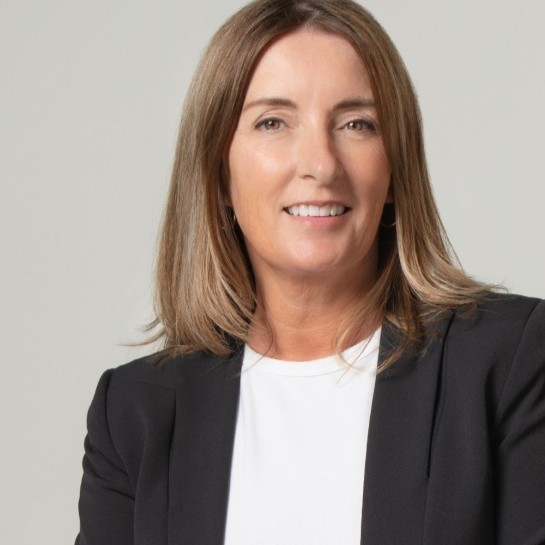 Deanna Traa, CVO
Bold Commerce
Want Results like Bold?
Contact us to learn more about how we work with companies with or without marketing leadership.