Transforming a Vendor into a Visionary
The Value We Created
600+

pieces of national and trade news

376%

growth in our first 3 years working together

300+

leads attributed to PR in a single year

100%

of press goals reached, 5 years in a row

$8M

in opportunities influenced in a year

150+

original data stories placed in the media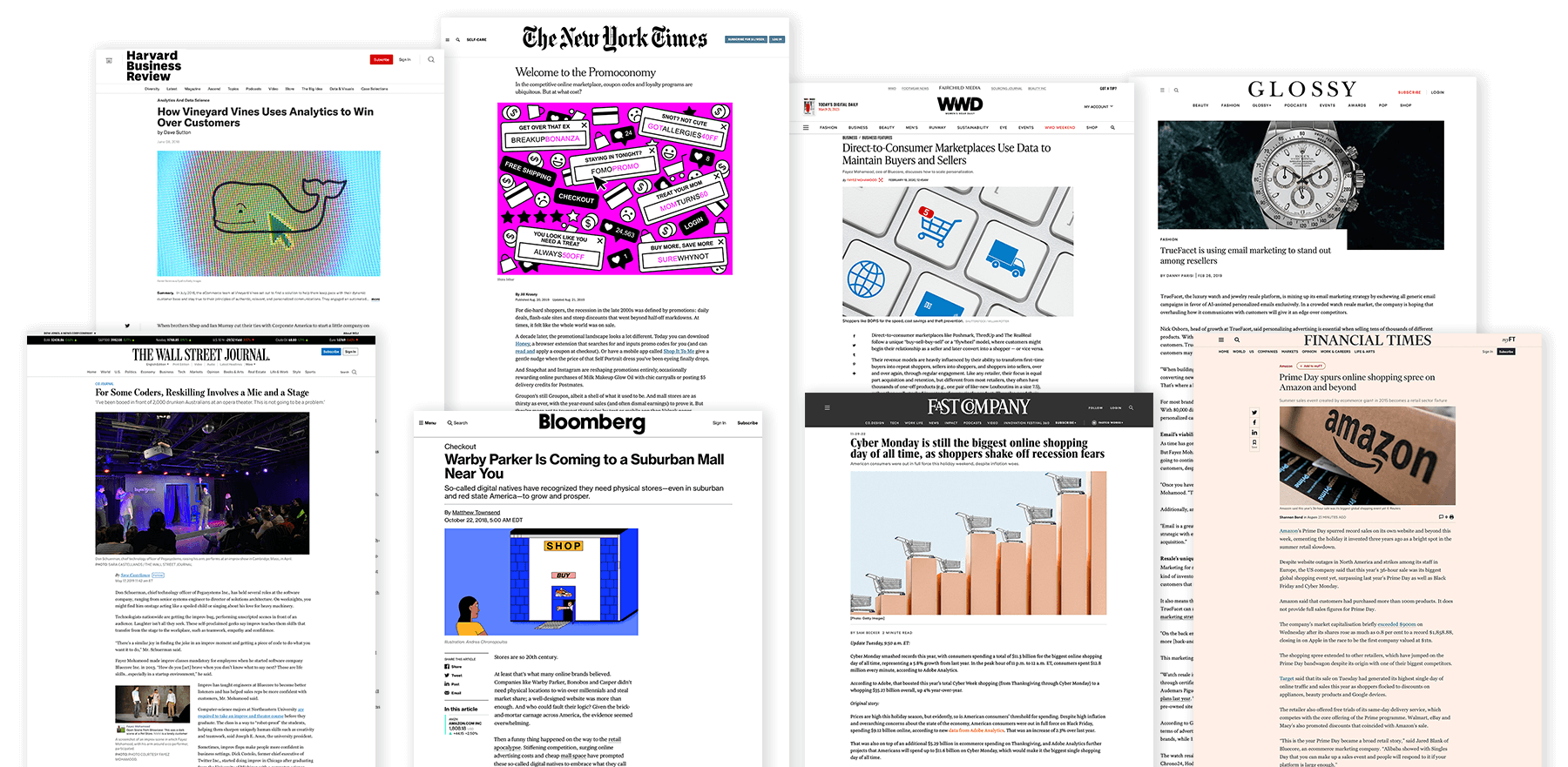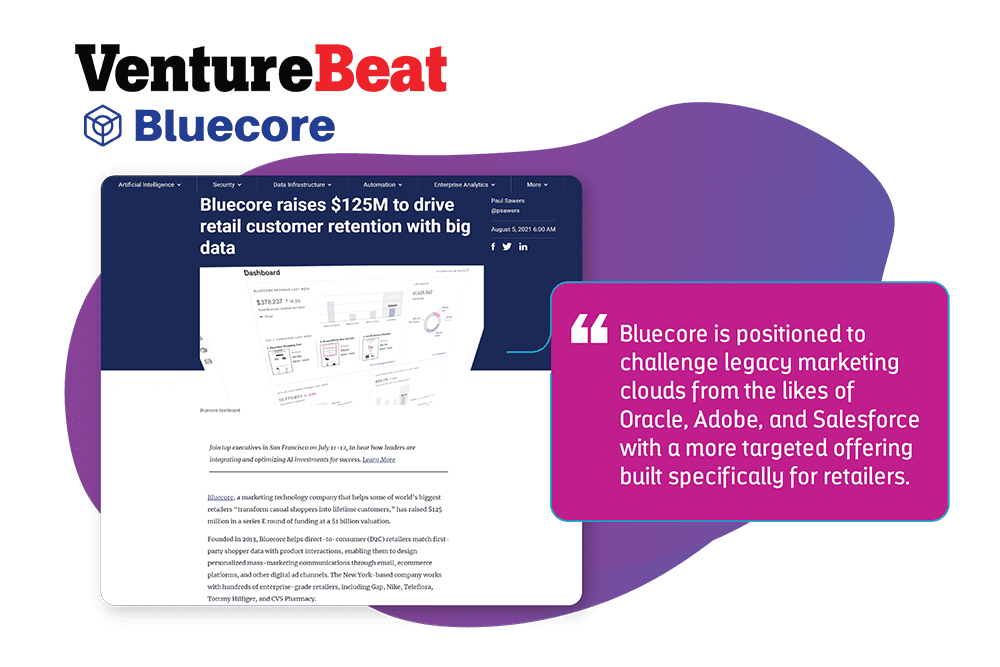 We changed the way the media talks about Bluecore.
We determined which narratives would influence the way the market sees Bluecore and created a series of stories that would shift the media's coverage of the company.
Within only a few months, the media went from talking about Bluecore as an email point solution to a holistic marketing platform.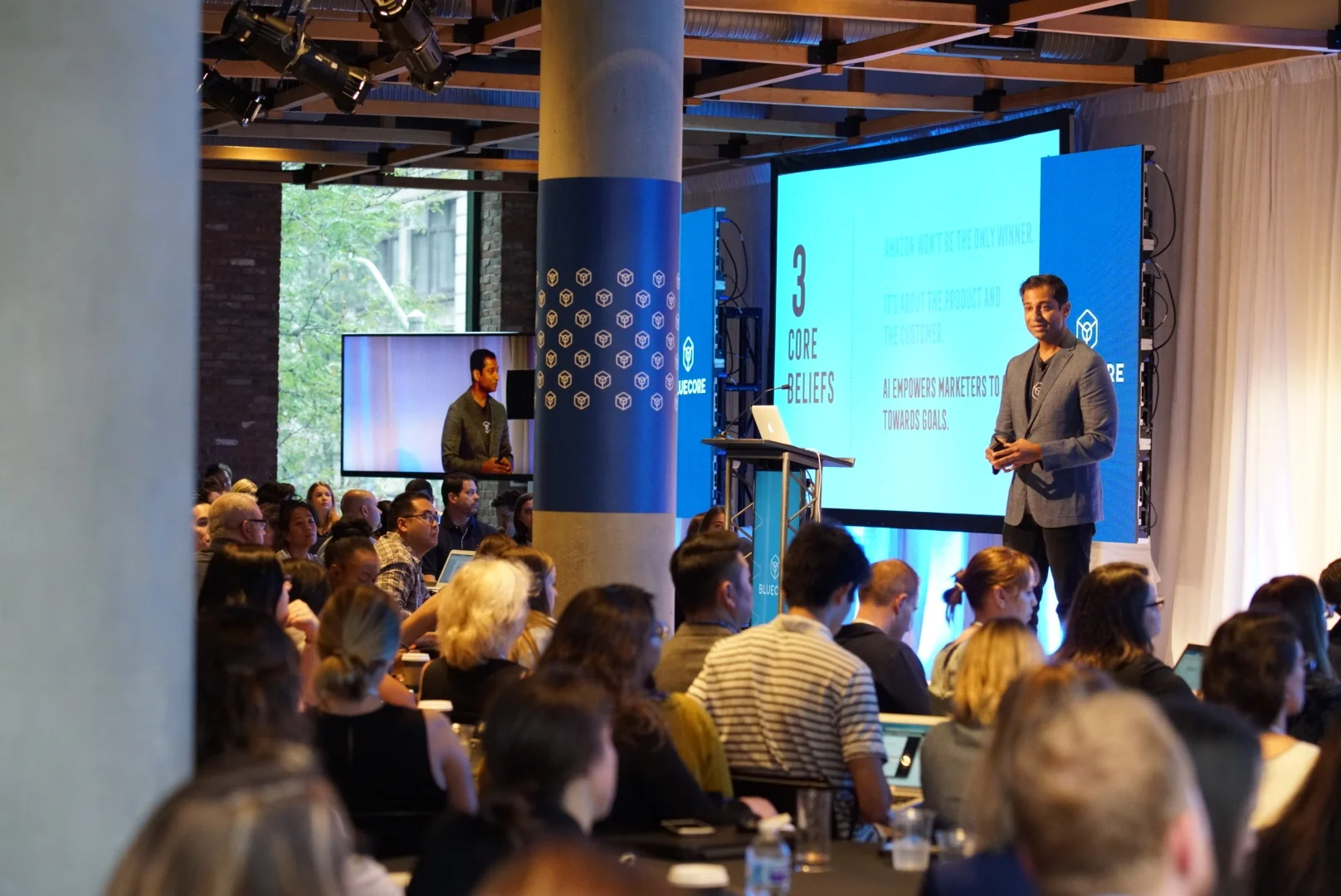 We secured Bluecore's spot at the C-Suite table.
As Bluecore's technology evolved, it needed to reach CMOs and other company executives it wasn't yet speaking to. To do this, we positioned Bluecore as a trusted guide to retailers entering an unknown future, rather than another technology in their stack. 
Bluecore now enters conversations at the C-Suite level, rather than at the channel manager level.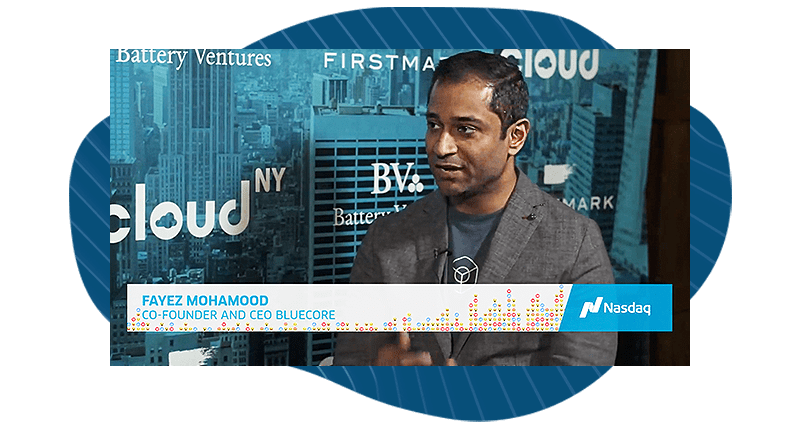 We drove demand by making sure Bluecore was everywhere.
Bluecore's media coverage is now one of its leading drivers of inbound demand from major retail brands.
To keep Bluecore consistently top of mind, we leverage their product as opportunities to talk about their value, convert their data into retail insights and trends, and show that Bluecore is more than a technology—it's a philosophy that retailers need.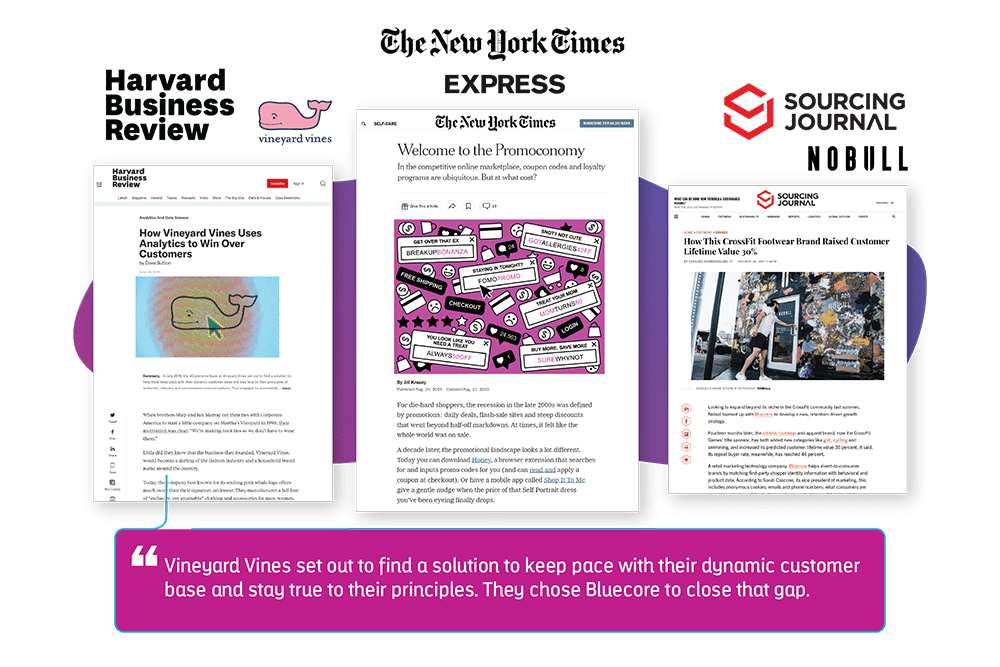 We showcased Bluecore's value through the lens of its retail clients.
We've transformed Bluecore's work with retail clients into business stories that offer readers an inside look into how companies grow their revenue using Bluecore.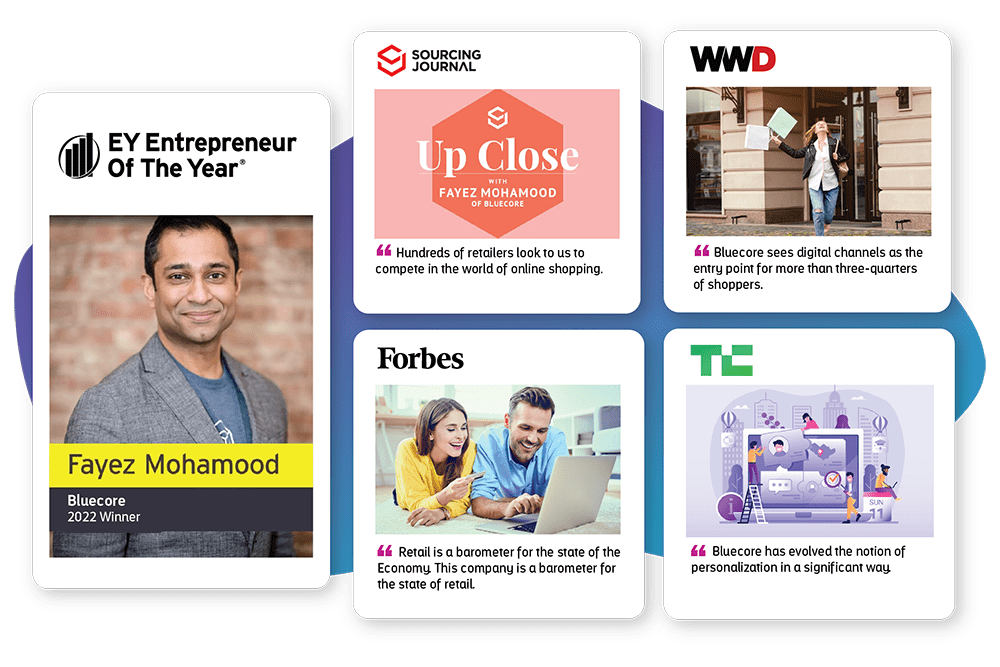 We've positioned Bluecore as a company to watch in the larger business community.
Bluecore's business model, founder and  executive team are all pieces of a larger narrative we've developed to create interest in Bluecore's future plans.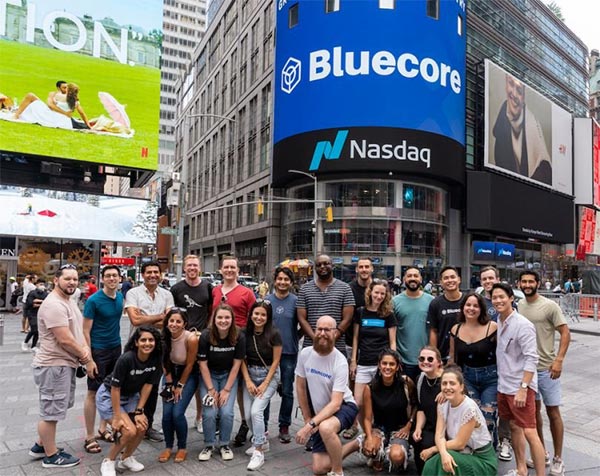 We've made the industry aware of Bluecore's continuous momentum.
Bluecore's leadership team and business model are now highly visible in the media, positioning them for success when they make their next move.
We've treated every growth milestone, including Bluecore's Series D and E funding rounds, as opportunities to seed media stories about its longer-term vision, as well as validate it among investor and business communities.
Channel V Media has delivered and exceeded our goals every single year. We've hit more than 100 pieces of coverage per year, ranging from commentary to media interviews in tier one business outlets and retail trades. Reporters have also expressed interest in the stories they tell on our behalf. They seek us out proactively because of the way CVM has portrayed us.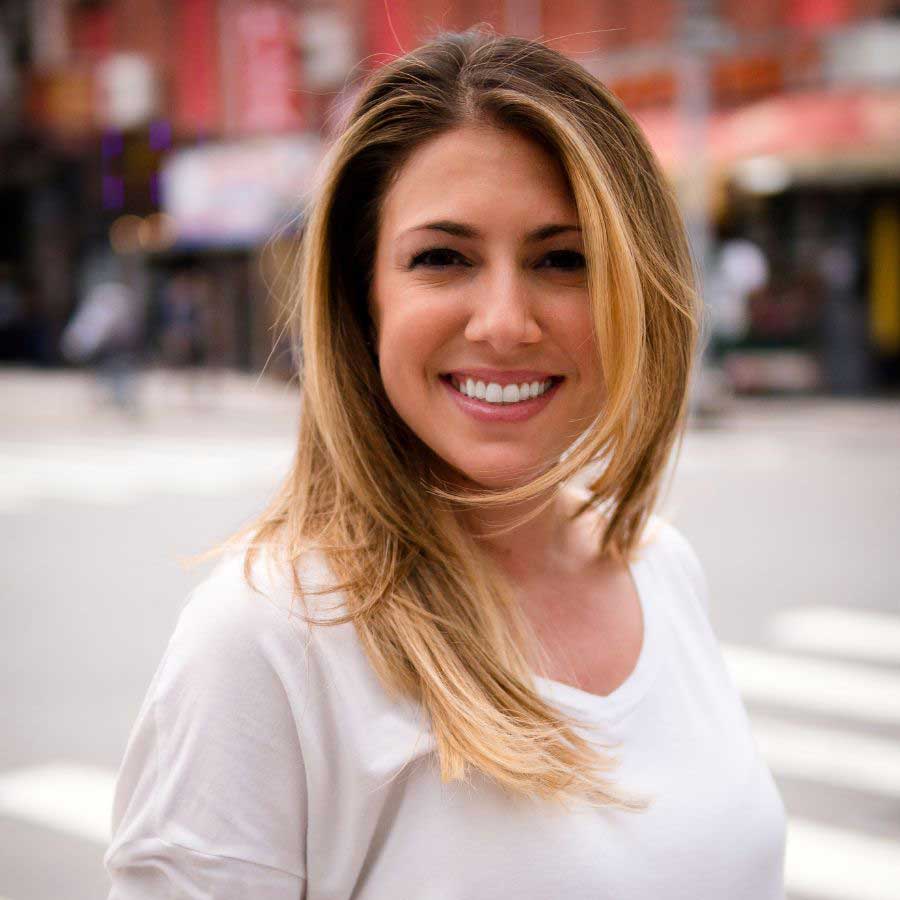 Sarah Cascone, VP of Marketing
Bluecore
1x

on Deloitte's Technology Fast 500™

4x

on the Inc. 5000



3x

on the Crain's New York Fast 50


Want Results like Bluecore?
Contact us to learn more about how we work with companies with or without marketing leadership.