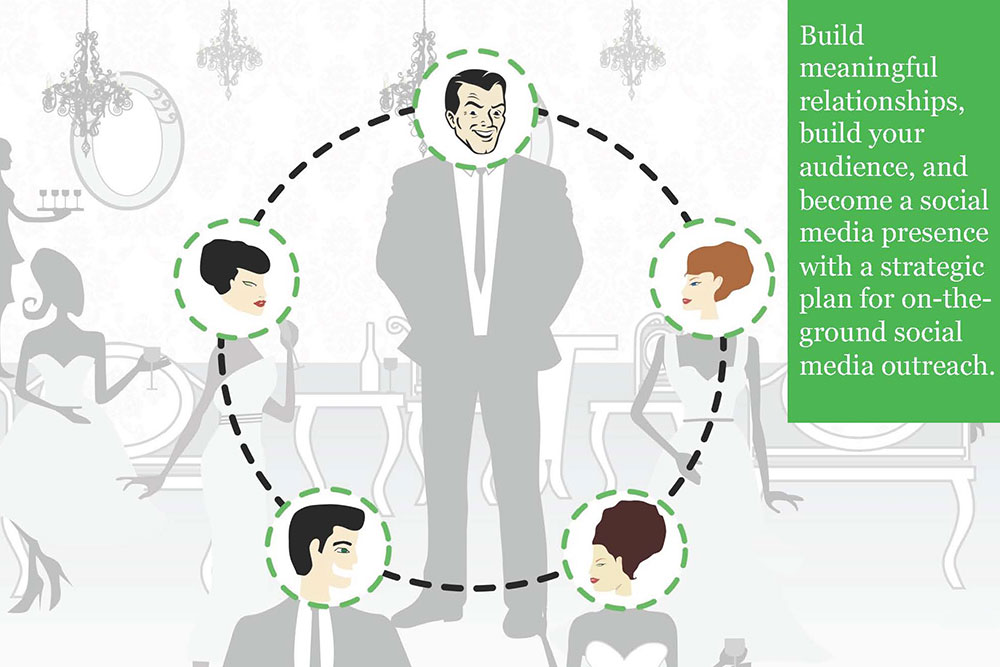 Your 12-Step Social Action Plan
October 7, 2011
Twelve-step plans aren't just for kicking bad habits; they're also handy for cultivating powerful new skills. Which is why we're breaking down a few of the 12 steps from Channel V Media's e-book, 12 Key Things You Must Consider When Developing a Social Media Program for Your Business, Your Brand or Your Clients. The handy guide lays out a solid action plan for agencies and firms still trying to get started the right way in social media.
Pete Caputa has summarized the e-book's steps quite nicely in a post at the Hubspot blog. Here are the first six:
Audience identification. If you know who you're talking to, you're ahead of the game! Now just figure out how they're talking to each other.
Platform development and design. This is where you figure out how to best engage your unique users.
Brand campaign integration. How might you integrate your social strategy into an existing campaign? Don't force it; engage people in a way that is appropriate for each medium you're using and each situation.
Content creation and coordination. Remember KISS (keep it simple, stupid)? Keep it consistent, smarty! Your message should be the same and coherent across all platforms.
Goal mapping. How are you measuring success? By traffic, brand mentions, leads, email subscriptions, sales? Sort this one out early.
Brand identity. Everyone on your media strategy team should understand your goals and your messaging—and stick to them.
Audience Attraction. Larger brands like to start spreading the word of their new, fancy and glossy initiatives at the outset, but if your social media program is good, your audience will find them on their own and the spread the word for you.
Social Media Listening. If you don't know what people are saying about you and your products, their related interests and more, how are you going to interact with them?
Community & Social Responsibility. Social responsibility is increasingly expected of everyone – and this engagement is an essential part of your online identity.
Internal/External Community Engagement & Response. Be everywhere. All the time. It's up to you to let people know that you are listening, engaging, helping, and offering solutions.
Brand Advocacy. Authenticity and transparency are such huge aspects of social media, your social media and management team must be 100% on board.
Customer Service. Good customer service involves listening (within and outside of social media) and responding appropriately.
Social media may still be a "new" frontier to some, but you can go about conquering it the same way you approach any marketing challenge: systematically and with rigor.
The Po!nt: Take this journey one step at a time. Once you find the reason to your social rhyme, you'll be able to have fun while meeting your grandest social goals!