Hanging With ...
Hanging Out With Everyone… (The Namedropping Edition)
…in which I live shamelessly and vicariously through others. Two weeks ago I was walking to the subway, wondering why I never see any celebrities in my neighborhood. After all, I live in the W. Village where the walls of every shop and restaurant are bedecked by autographed pictures of their high profile clientele. Since I'm easily impressed by such things, I figured who better than me to get a few sightings? Alas, my existence is pretty celebrity-free. Or, at least, it
was
.

My spree of celebrity sightings began that night at
bobo
, where my sister and I sat right next to Seann William Scott of American Pie fame. Yep, it was the Stifler. He was with an Italian friend, Ian, who told us all about Cinque Terre, a group of five villages on the Italian Riviera where I was coincidentally going to visit a week later. My sister and I didn't want to give the Stifler the satisfaction of knowing that we knew who he was-not because he was rude by any means, but because we're weird like that-so we kept on chatting for a while longer. Finally, not able to ignore the elephant in the room… "You're the Stifler, aren't you?" I asked. "Well, that's just a character," he said. "That's not reality." "Obviously." He'd used this line before to some known effect. I think I was supposed to feel silly for bringing this up. I didn't, but either way, he seemed like a nice kind of guy overall.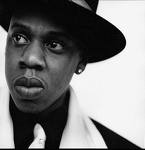 The next night, we headed over to the Spotted Pig. Standing in front of the restaurant was Jay-Z, chatting on his cell phone. Even though I only got a glimpse of him, I was feeling pretty excited about this sudden spurt of celebrity-luck. Minutes later, he headed back upstairs where he sat with Stephanie Izard, winner of the fourth season of Top Chef, and a few suits. On Wednesday, I went to Blue Ribbon and sat with my favorite bartender James, who was not really impressed with my news. He pulled out his cellphone and showed me pictures of him with Scarlett Johansson and Bill Clinton. "Fine, you win." Nothing Thursday.

On Friday morning, the boyfriend and I headed over to JFK where we were leaving for our much-needed vacation. I bought a new copy of Salman Rushdie's
Midnight's Children
, which I read half last year before leaving it at a candy shop at O'Hare in Chicago. We then decided to have breakfast in the British Airways lounge where the man himself was sitting right across the way from us. I nudged the boyfriend. "Look, look… It's Salman Rushdie!" "Oh yeah, I've seen him out in London before, back when the Fatwa was after him," said the boyfriend unfazed, unimpressed. Nothing Saturday.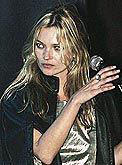 On Sunday night, in London, the boyfriend and I had dinner at the new
Club at the Ivy
, which is said to be the city's 'poshest' new lounge. Again, I'm easily impressed by this kind of stuff, but I couldn't take it too seriously since I'm not from there. The boyfriend tried to relate how cool it was and how all of London wanted to be invited to a membership. Evidently there were also some British TV stars sitting right by us, too, but again, I didn't recognize them so it wasn't that exciting. As we walked down, we saw the manager, who we knew from a past restaurant. "Kate Moss is serenading the bar," he said nonchalantly. "Kate? Moss? Where?" I quickly wrapped my jacket tightly around myself: I was wearing a piece from Kate Moss's new Topshop line and-I don't know why-but I didn't want her to see it. As it turns out, however, she wasn't paying much attention to me. Instead, she was holding the place captive with a little drunken diddy. This was fantastic! I looked around the room to see how these posh people were reacting and was pleasantly surprised to find them acting how I was in front of the Stifler: trying not to be rude and stare, but kind of unable to help it at the same time. Even the poshest of the post can't help but be gauche in the face of Kate Moss! Not that I would've dreamt of taking a picture, but the boyfriend knows what I'm capable of so he warned me right away that it would be very tacky of me to do so. "Oh, shut up. I wouldn't think of it. I'm just grabbing my blackberry so I can email everyone I know!" This, of course, being the polite and polished alternative.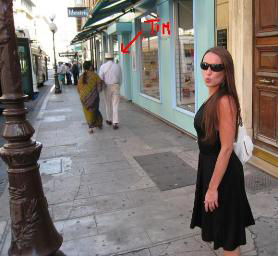 …The best citing, however, was by design and happened a few days later. We met with Tim Wallace-Murphy, author of 11 or 12 books on the Knights Templar, the Freemasons, and related topics ("I can't remember if I've written 12 or if my next one will be the twelfth"). The boyfriend is a huge Knights Templar buff and has even been on a grail quest through France ("before The DaVinci Code was but a speck in Dan Brown's eye"). Tim Wallace-Murphy was his partner on one such quest, so when we were in Nice, where Tim lives, we were thrilled to meet with him for lunch. Tim's book (with co-author Marilyn Hopkins),
Rosslyn: Guardians of the Secret of the Holy Grail
, is the second reference in Dan Brown's
bibliography
for The DaVinci Code. Needless to say, listening to Tim describe some of his adventures (getting captured by a Russian pirate ship) and his thoughts on religion ("there's one constant lesson spanning all religions: do unto others as you'd want others to do unto you"), was a whole lot more interesting than hearing the Stifler wax poetic about the difference between movies and reality; speculating about a possible restaurant partnership between Jay-Z and Stephanie from Top Chef; and wondering when Kate Moss last ate. Salman Rushdie, though, he was special. I figure I've lost my audience at this point, so stay tuned for the next installment. If all goes as planned, I'll have more to report on Tim Wallace-Murphy sooner than later.
About Channel V Media
Welcome to Channel V Media (CVM). We're an award-winning PR and communications agency, founded in 2008.
We build market momentum for Fortune 500 and emerging companies, advising and executing on Communications Strategy, PR strategy, and digital marketing. We specialize in breaking clients into new markets and categories, rising to the top of crowded conversations, and reinvigorating enthusiasm for long-standing companies as they compete in new areas.
CVM builds awareness for companies and their products, develops C-suite leaders into industry visionaries, positions clients to be among the most vocal in high-value conversations, and drives inbound leads.
Some of our clients include Sopra Banking Software, GFT, Penn Mutual, IBM, Bluecore, Grapeshot + Oracle, Fortune & Frame, and others.