Public Relations
How to Set B2B PR Goals
Because media coverage is one of the most tangible results of PR, it's often what many organizations center their PR program's goals around. What they tend to find when doing this, though, is that they've put a significant amount of time and effort into a PR program that is hyperfocused on driving media coverage—and that's it.
Having an idea of the dream publications you'd like to see your company in or the frequency that you'd like to be written about by the press can certainly help influence the trajectory of your PR program. But these are shortsighted views of the goals that PR can actually accomplish.
PR should be a direct reflection of a company's larger business goals. So, whether your company wants to expand into a new market, generate demand or differentiate itself in a crowded space, PR should help you get there.
And while there's never such a thing as too much media coverage, companies are often relieved to find that with the right goals in place, one quality media placement can do more for their business than 100 irrelevant placements.
We've spent the past 15 years getting PR goal-setting down to a science that is not only easy to implement, but easy to measure against to ensure that PR efforts are always in line with our clients' bottom line. It comes down to these five steps.
Begin at the end.
To set PR goals, companies first need to identify the overarching business outcomes they want to achieve. Before telling your PR team how many press hits you want, and in which outlets, answer these fundamental questions for them: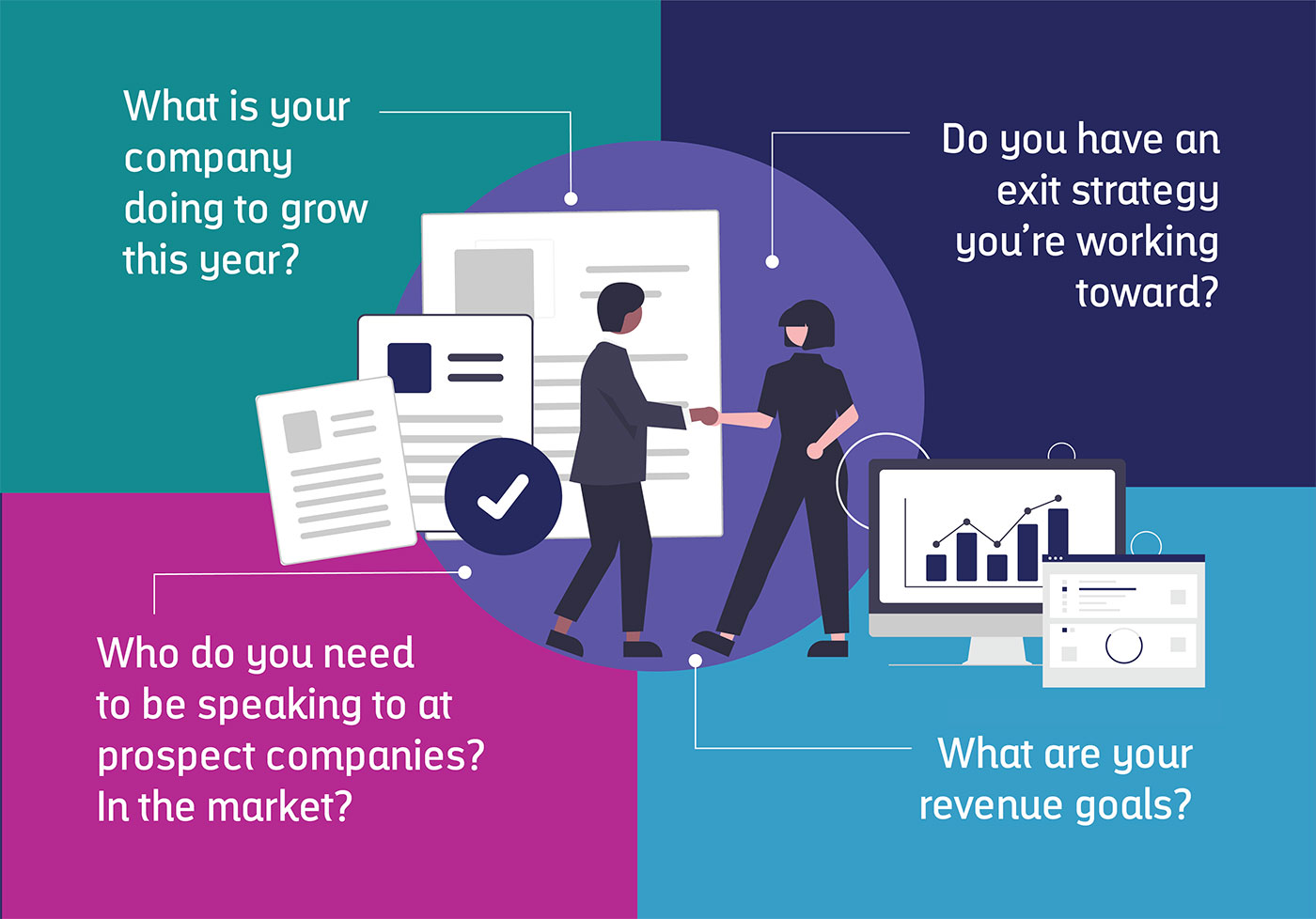 With these end goals in mind, PR can determine what messages the market needs to hear, and how to communicate them, in order to influence the behaviors a company needs.
Our client Bold Commerce, for example, was a household name within the Shopify app ecosystem when we first started working with them. The goals that they came to us with, however, had nothing to do with Shopify users, and was instead focused on elevating their profile in the larger retail and ecommerce markets. We immediately transitioned their key messaging away from a "leading app creator for Shopify" to a complete enterprise checkout solution, which was then reflected in every piece of media coverage we secured—thanks to the company's firm grasp on its goals, and communicating them to their PR team.
Translate these business goals into PR goals.
While these bigger, more anecdotal business goals can feel nebulous at first, they can easily be broken into more tangible tactics and trackable goals. For example, if you want to grow your customer base in a specific vertical (i.e. retail, food and beverage, or auto), an acceptable PR goal would be:

While it can be easy to fall into the pattern of goal setting strictly based on numerical media coverage and publications, there are many other KPIs companies can measure to show the value of PR. Our client Bluecore found it particularly valuable to track the number of leads driven from PR, which added up to more than 300 in a single year. These goals become increasingly difficult to track, however, the longer that companies wait to identify them.
Define the tactics you'll need to use to reach your goals.
Every goal that a company wants to reach needs its own tactic to get them there. These tactics are the vehicles that get companies' messages into the market, including press releases, newsjacking, thought leadership articles, award wins, research reports and analyst briefings.
Not all of these tactics will align with every goal, though. For example, a company that wants to educate the market on a new category will find more success in focusing on thought leadership articles, working with analysts on their industry landscapes, and commenting on related topics in the press than they will from putting out a press release defining what this new category is themselves.
And while a B2B company may not see any value from having their product in a consumer publication, a company that's looking to drive direct-to-consumer sales will want to focus on securing product reviews in leading consumer publications and telling longer-form stories that turn their brand into a lifestyle people want to align with.
An effective PR program will have a nice mix of tactics, but stick to only those that will help to reach your company's goals.
Measure your success.
This is where quantitative coverage goals come in, such as a specific number of media placements. But we've said it before and we'll say it again—just because you hit X amount of press hits or wrote Y number of press releases, it doesn't mean you're driving meaningful results for your business.
A single mention of your company in a publication that will never be read by your target audiences, for example, will do very little—if anything—for your revenue goals. Even worse, an inaccurate description of a company in a leading publication in your industry can actually do more harm than good for a company's business goals.
There are many other ways to measure the quality of media coverage in addition to quantity.
Instead of relying entirely on media impressions—which have become a totally lost art—assign quantitative coverage goals to every single tactic you've defined in support of driving your company's business goals. This might mean securing X pieces of coverage in mainstream business and Y hits in vertical-specific trades for that story your big client has agreed to work with you on. Or, being included in Z industry analyst reports over the course of a quarter or year.
Measuring success is a tricky topic in PR, but it can be done in a meaningful way if you start at the top and work your way through this process.
Do it again (and again, and again).
Especially as companies' market position changes in response to PR, their PR goals should change too. For example, breaking into the U.S. market may have been your first priority this year, but as your company becomes well-known by both U.S. media and the local market, that may change into a specific goal for U.S. revenue.
Companies will inevitably outgrow their PR goals—and that's a good thing. Just make sure to constantly evolve those goals alongside your company's evolution. Meeting with your PR agency or team annually to review goals and set new ones is a good place to start, but this could happen even more frequently depending on companies' unique needs.