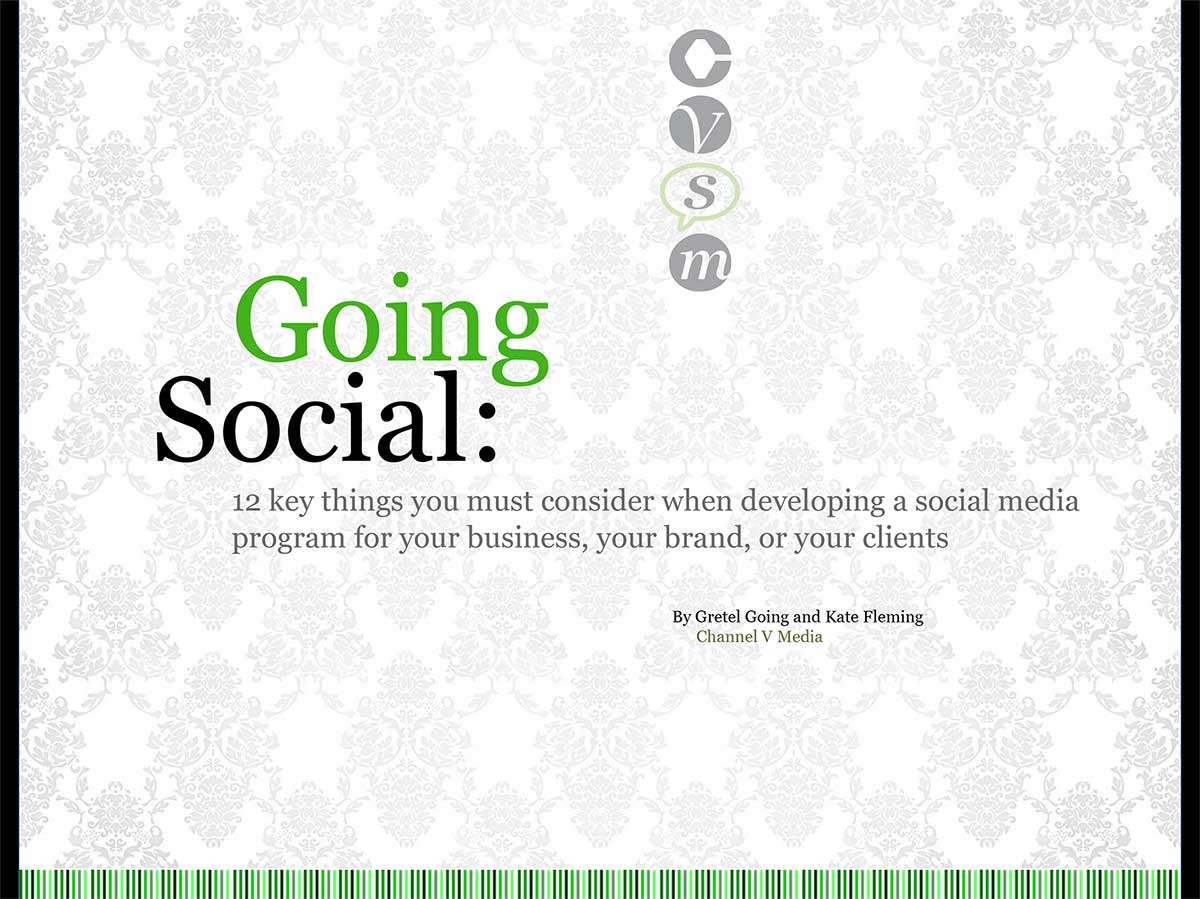 New e-Book: "GOING SOCIAL…" Developing a Social Media Program for Your Business, Your brand or Your Clients
June 9, 2009
We're just as sick of reading about social media as everyone else out there, but despite all of the available literature, we can't help but notice that people are still in need of some serious coaching in this space…
In our new (and free) e-book—GOING SOCIAL… 12 key things you must consider when developing a social media program for your business, your brand, or your clients—we set out to answer the following question once and for all:
What's so difficult about social media anyway?
The short answer? The "social" part…
Look strictly at the traditional offerings of the different types of marketing agencies out there, and it's quickly apparent that it's more than hierarchy and bureaucracy making it difficult for traditional marketing agencies (or even in-house marketing departments) to roll out their "social media programs." It's the fact that they have to reorganize and learn new skills in order to offer something they've never offered before.
In this glorious e-book, you will learn:
Why bad social media happens to good brands
What it takes to get noticed
The unique functions of social media
Where social media falls in the traditional marketing mix
The difference between a social media campaign and a social media program
And, as promised, 12 things you must consider when creating a social media program for your brand, company or clients:
Audience Identification
Platform Development & Design
Brand Campaign Integration
Content Creation/Coordination
Goal Mapping
Brand Identity/Purity
Audience Generation
Social Media Listening
Community & Social Responsibility
Internal/External Community Engagement & Response
Brand Advocacy
Customer Service
Did we mention that it's glorious? Also, beautifully designed and accessible. Ahem.