Bringing Pernod Ricard's Social Responsibility into the Limelight
Responsib'All Day Goes Mainstream
#1

Positioned Responsib'All Day as the largest, single-day, CSR activity in the world

100+

simultaneous community activities across the globe that we highlighted in media coverage

5

regional nonprofit partners that we drew attention to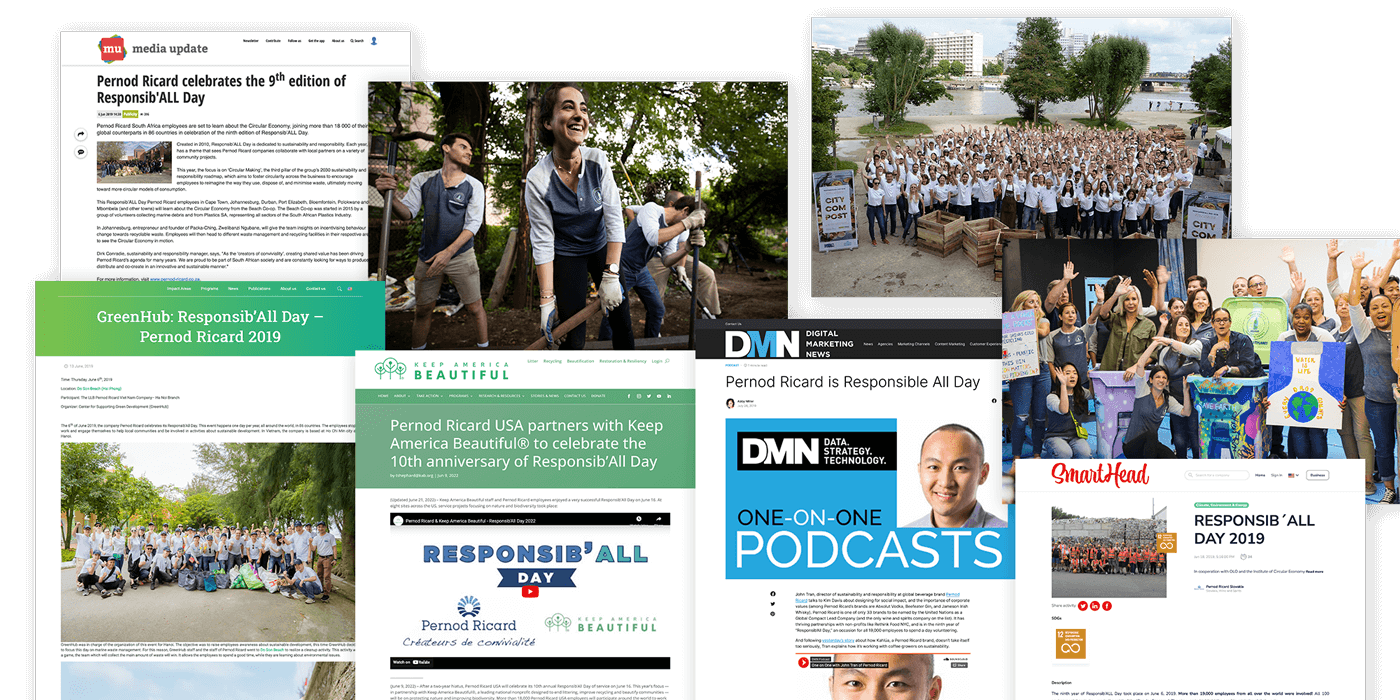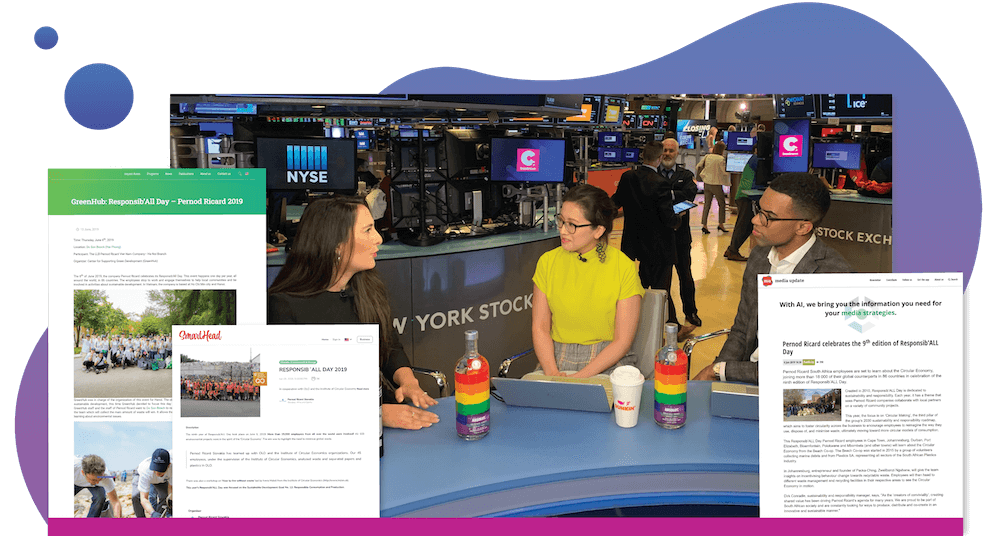 We positioned Responsib'All Day as the largest, single-day, CSR activity in the world.
We gave the media a look at the 10+ year history of Responsib'All Day, and how the CSR initiative not only had a positive impact on corporate culture—but how it does business.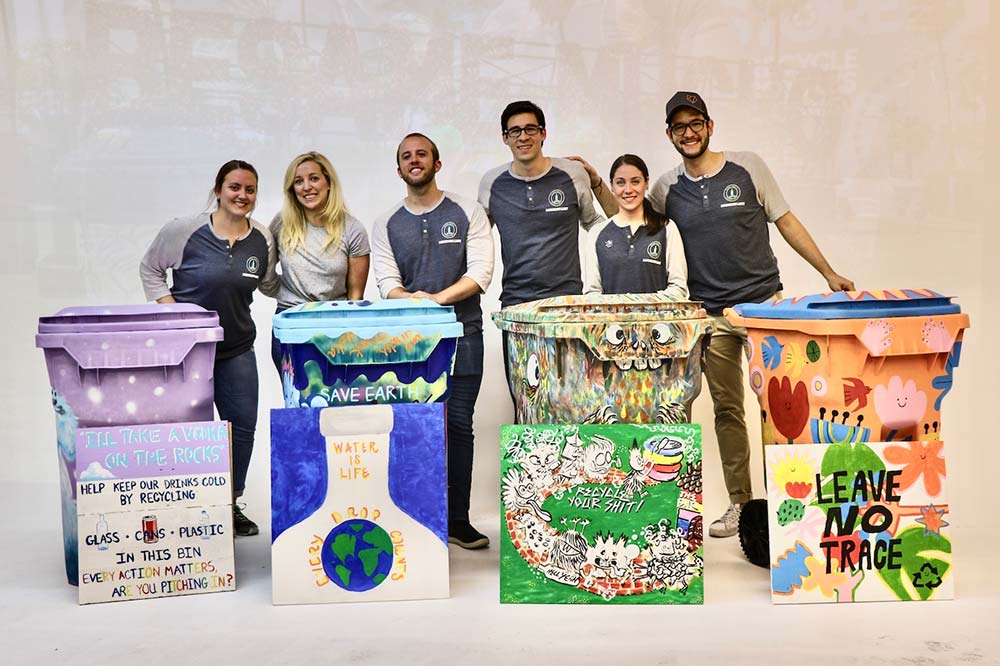 We amplified the involvement of non-profits, global offices, and partners in Responsib'All Day.
Pernod Ricard's employees were involved in 100+ community activities worldwide, with many different non-profits. The company also invited its partners—including restaurants and distributors—
to take part in the initiative.

We introduced new ways for these partners to announce their participation in Responsib'All Day.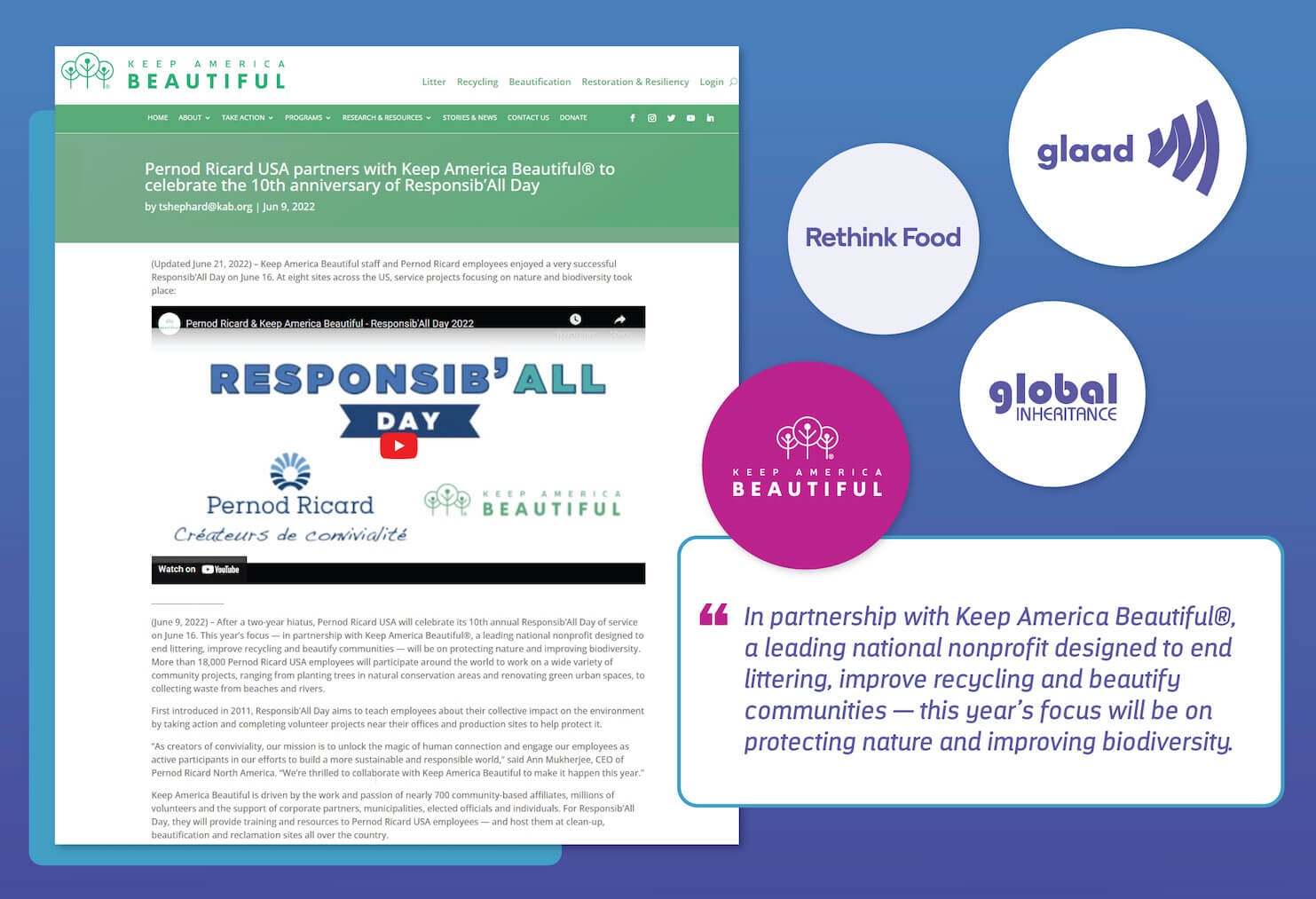 We drew attention to the U.S. non-profits Pernod Ricard had teamed up with.
We worked directly with Rethink Food NYC, Global Inheritance, GLAAD, Keep America Beautiful and Grow NYC, and included them in key media moments.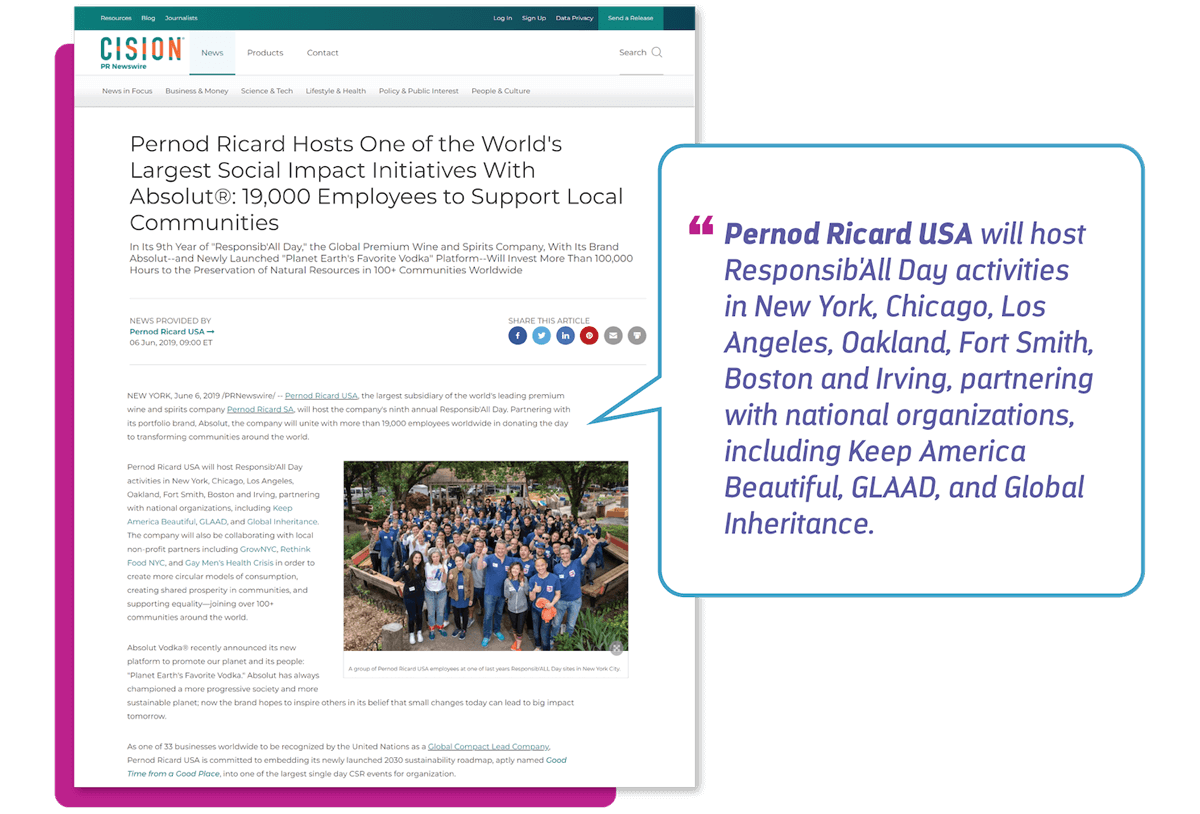 We created a program for initiative partners and global offices to distribute press releases about their Responsib'All Day involvement.
We distributed a template for partners and global offices to release to their own subscribers and press contacts to amplify Responsib'All Day and their own specific efforts for the initiative.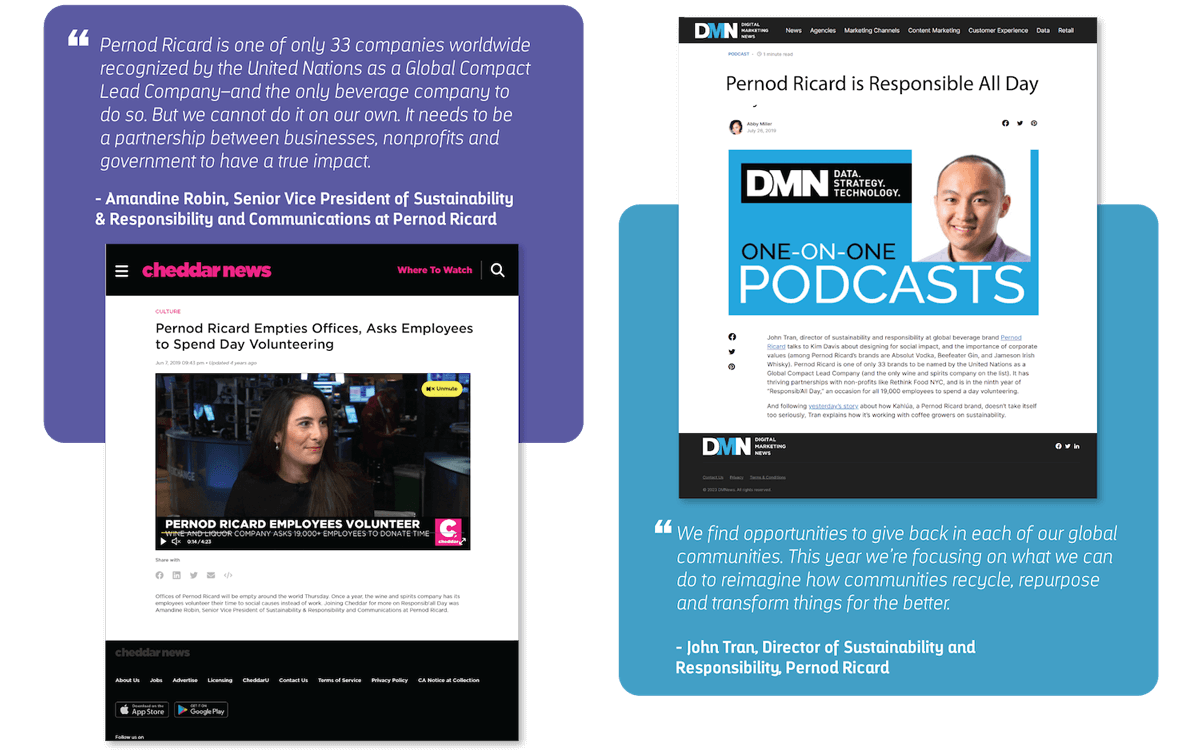 We secured media opportunities for Pernod Ricard executives.
We leveraged the thought leadership of Pernod Ricard executives to share the company's unique POV on sustainability and CSR with the media.
Want Results like Pernod Ricard?
Contact us to learn more about how we work with companies with or without marketing leadership.