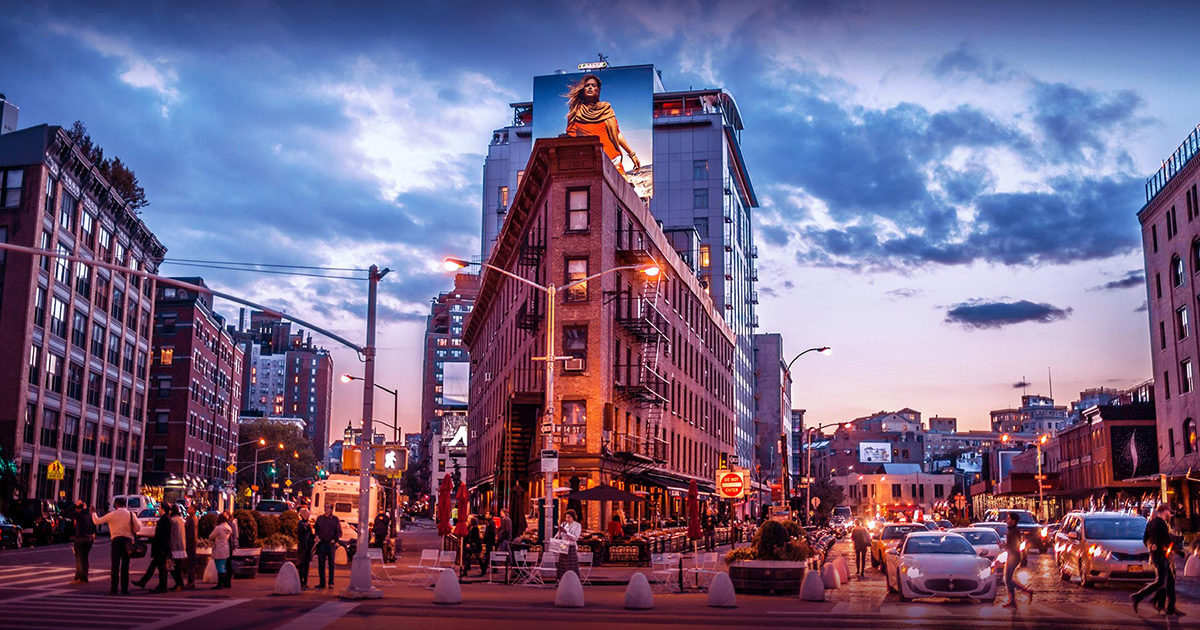 What is Public Relations?
June 16, 2020
Public relations, or PR, is a marketing practice that revolves around telling companies', brands' and people's stories–or sharing their news–through the media. 
The role of Public Relations is to drive awareness of clients by getting third-party media outlets to feature them in editorial content, rather than paying to be featured in advertising content.
A third-party media outlet like the New York Times has many different gatekeepers, including editors, reporters, a publisher, and a sales team. They decide which content the outlet will feature across its print, digital, and video channels. Public relations works with editors and reporters, while advertisers work with publishers and sales.
The outcome of each approach is different.
At its core, effective PR requires building authentic and compelling narratives. PR narratives go beyond traditional marketing and advertising language. While advertising is often known for telling you how good or likable or necessary something is, PR dives in deeper. PR tells you why something matters and why you should care about it.
Narratives become the basis of a "pitch" or other touchpoint designed to entice gatekeepers. The aim is for reporters, producers, and other content creators to want to learn more about your product or company. This will encourage them to share your story–through their perspective–with their audiences.
The 3 Primary Differences Between Public Relations and Advertising:
1. PR results in longer-form content.
PR tends to result in longer-form stories. Advertising, on the other hand, is often a shorter-form piece of content. Short-form pieces might be as simple as a headline with brief supporting copy and graphics. There are, of course, video and broadcast equivalents of each–an on-air interview with the founder of a company (PR) vs. a commercial about the company's product (advertising).

2. A media outlet writes or produces the content.
In the case of PR, the person writing or creating the end content–whether an article, video, radio or TV segment–is affiliated with the media outlet. They will not be getting paid by the subject of their content. In many cases, the content producer has become aware of their stories through the aid of a public relations firm or a person who represents the company or brand that's central to the narrative. In the case of advertising, the content producer is the company or brand–or its advertising agency.

3. Public Relations is earned media, not paid media.
Public relations is often referred to as "earned media". Companies quite literally have to earn the chance to be featured in media outlets. They have to share compelling stories with the outlets "gatekeepers". Conversely, advertising is a form of paid media; advertising is a paid form of communication. Most media outlets–think print publications, traditional and streaming TV, radio and social media networks–reserve space for companies and brands to put their paid advertisements or messages in front of their audiences.
Because PR requires getting the attention of a media outlet and getting past its gatekeepers, it comes with the advantage of third-party credibility. A positive piece of media coverage from a reporter or content producer is essentially a third-party endorsement. Simply put, it is someone else saying something positive about a company, rather than the company saying something positive about itself.
This works to build trust for brands, while also creating initial awareness of their offering. Advertising, on the other hand, results in awareness but does not usually offer third-party validation. Instead, advertising relies on third-party validation from customer reviews or other sources following initial awareness.
Because of all of this, a byproduct of PR is that, done well with a PR strategy, it often improves a business's reputation. It does this while achieving more concrete and tangible business goals.
About Channel V Media
We are an award-winning New York City PR and communications agency with more than 12 years of experience.
We partner with companies to advance their business goals through strategic positioning and creating heightened awareness in crowded or emerging markets.