Standing Out in a Crowded Market
Making A Name for Slingshot
700,000

Active users of Slingshot projected within the first two years of its launch

35+

Pieces of media coverage on Slingshot in top tier business and technology outlets within 2 months of launch

80+

Thought leadership articles and commentary pieces featuring Slingshot Founder Dean Guida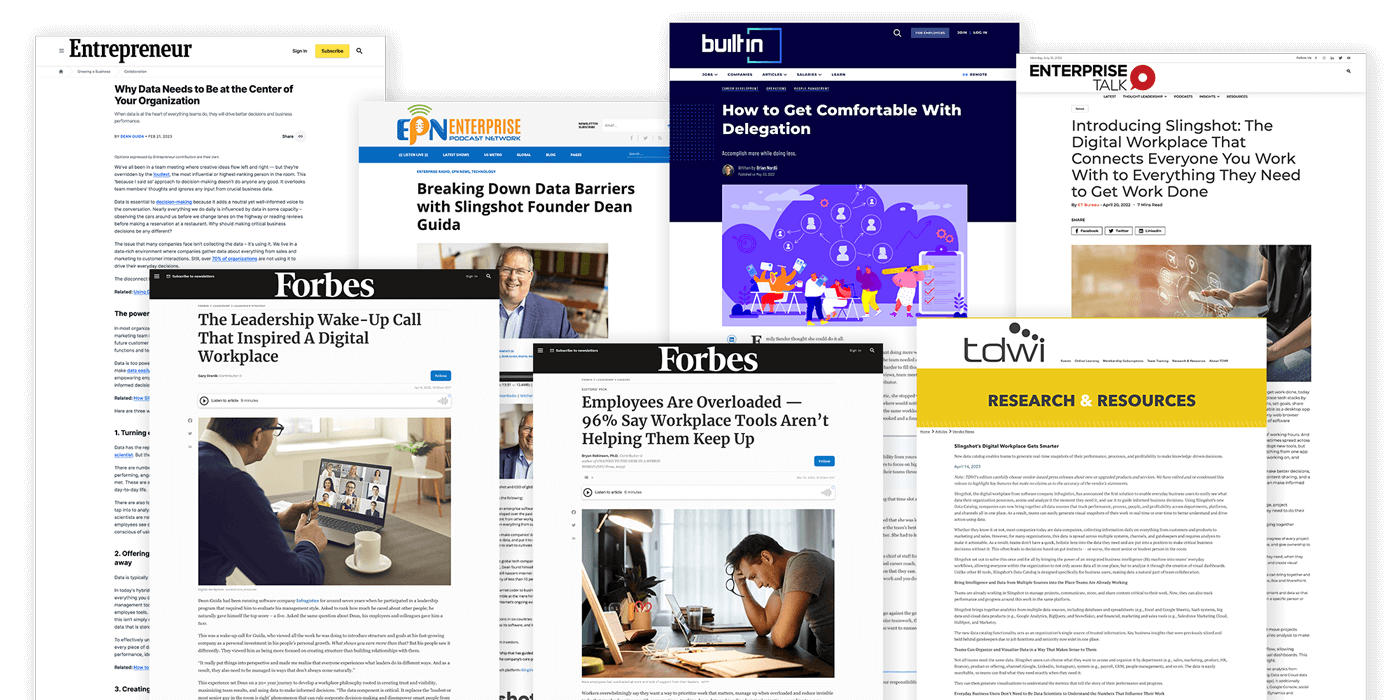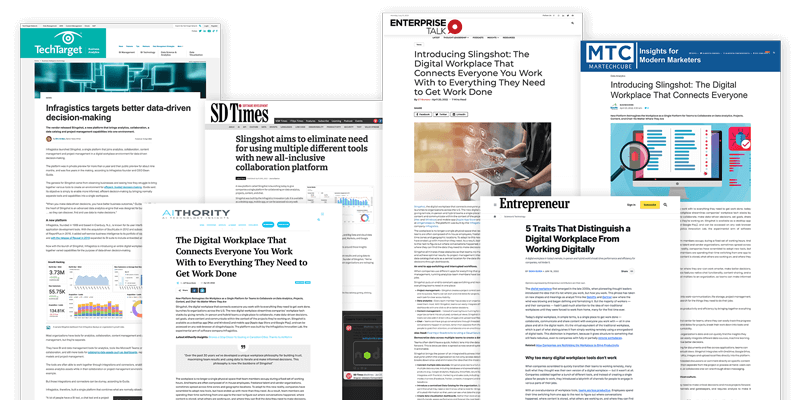 We redefined the digital workplace—with Slingshot leading the change.
Before Slingshot entered the market, companies were cobbling together multiple point-solutions for their workers—spanning from chat to data analytics to project management. Many had dubbed this as their "digital workplace" but they were really just "working digitally", which introduced its own set of challenges.

With the launch of Slingshot, CVM gave new meaning to the digital workplace.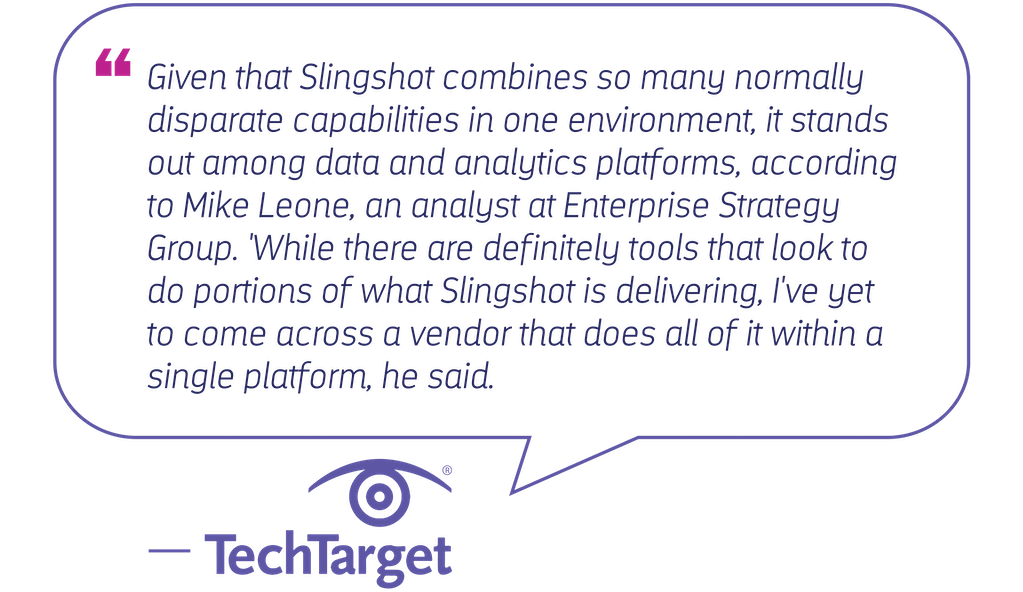 We educated the media on gaps in the existing digital workplace—and quickly positioned Slingshot as the solution.
We identified key issues that companies had with the current options for creating a digital workplace, including app-switching, low productivity and little visibility across teams. We showcased how Slingshot solved for this by being an all-in-one, single workplace for teams.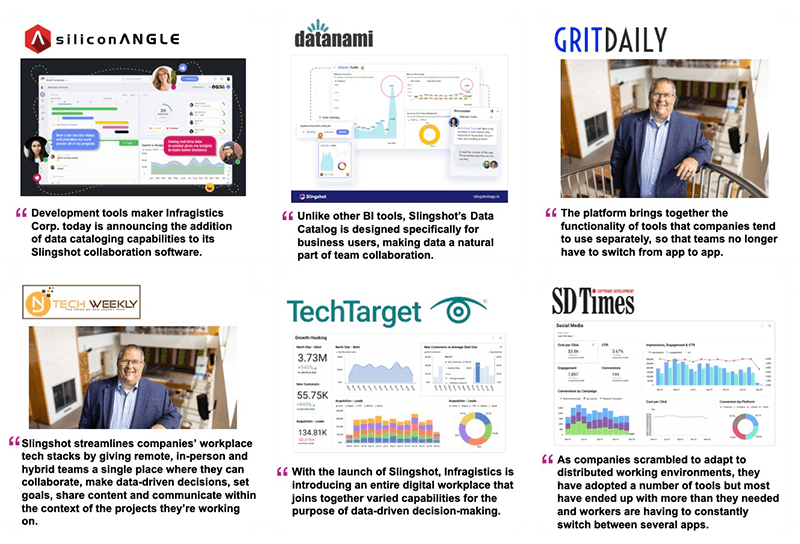 We differentiated Slingshot through its ability to break down data barriers.
Industry analysts did not include data as part of their digital workplace definition. And employees avoided using data in their day-to-day work because it wasn't readily accessible to them or easily understood.

We introduced data as something that was no longer just for data scientists—but something that everyday workers needed as part of their workplace stack to drive better business decisions.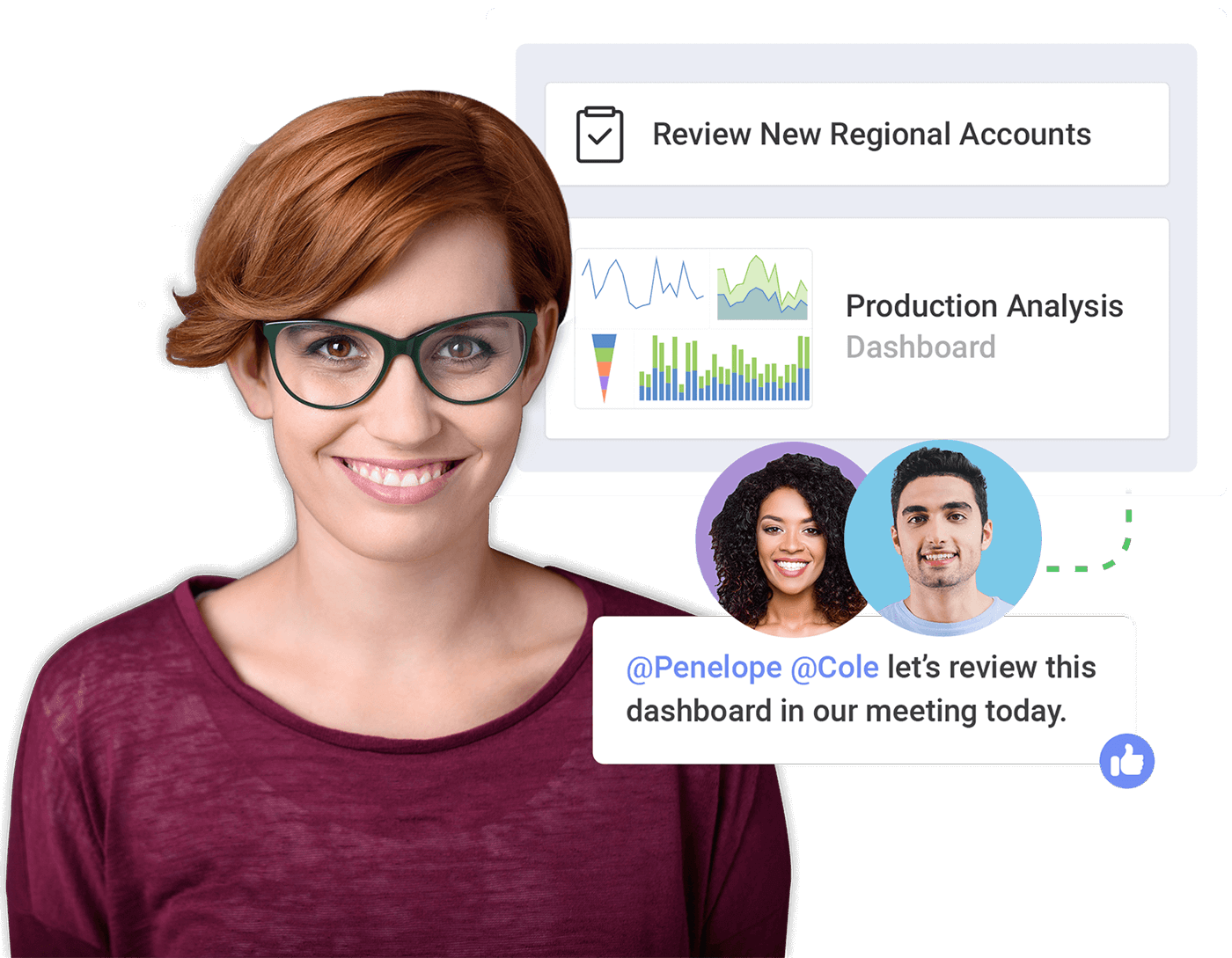 We showcased how Slingshot turns insights into action for all teams.
We positioned Slingshot as the first platform to make companies' data accessible to business users. We shared how Slingshot enables everyday workers to access and visualize data to identify trends, compare performance, and make better decisions.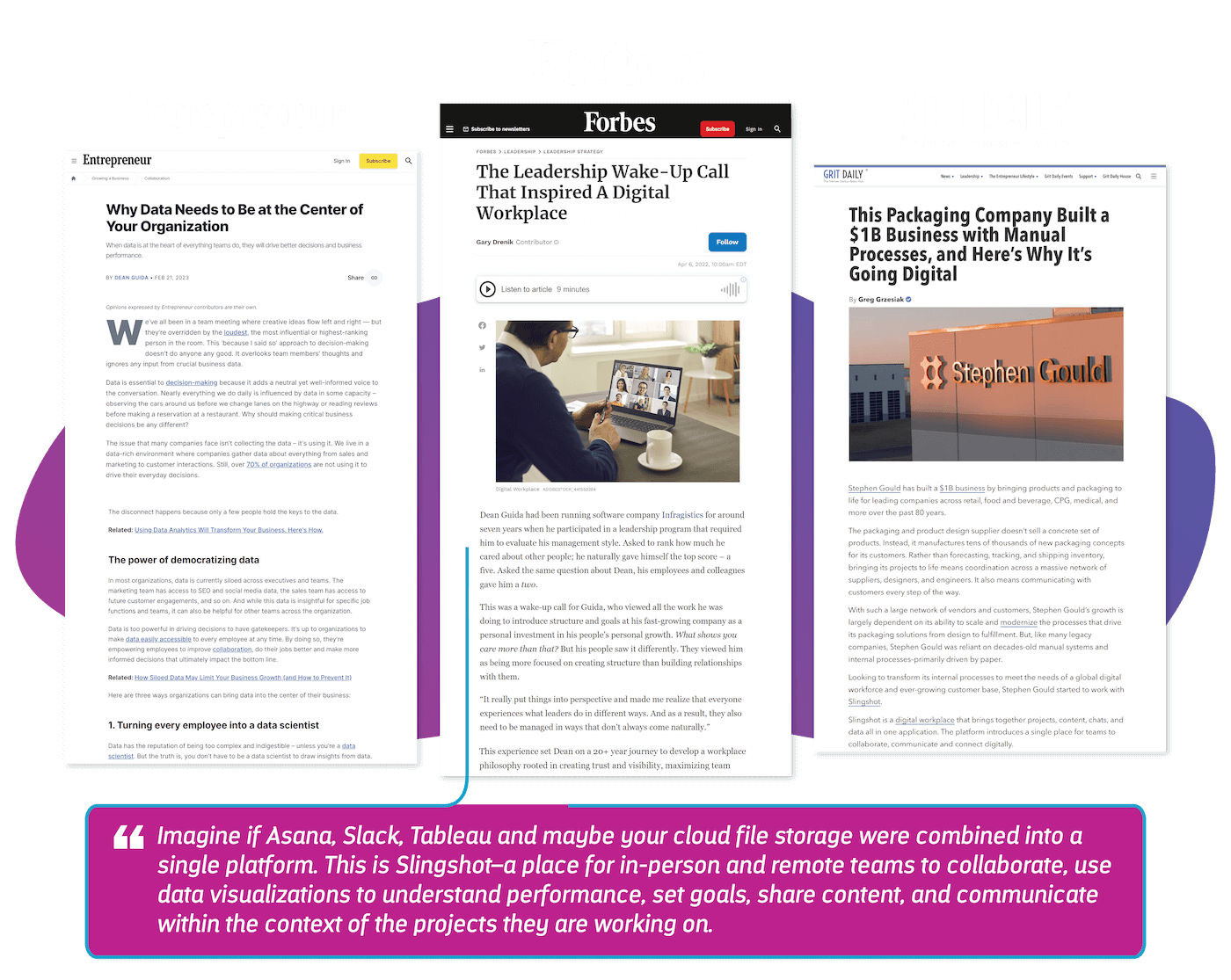 We started ongoing conversations about creating data-driven organizations.
Slingshot Founder Dean Guida believes that data-driven decisions make for better business results. But those decisions can only happen when data exists at the center of an organization. 
We used this thinking to develop a bigger thought leadership program, with a heavy focus on the importance of data in business.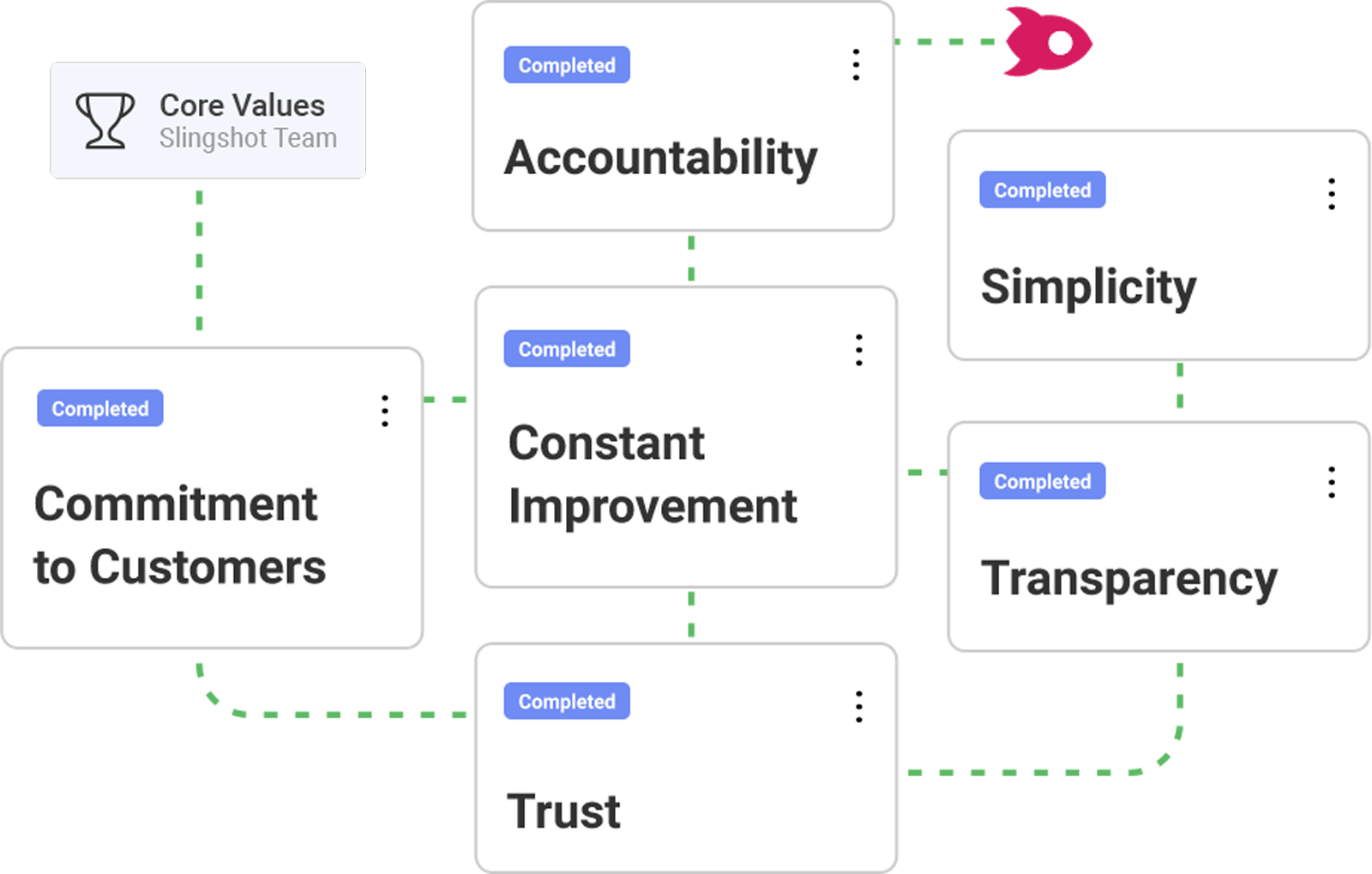 We established Slingshot as a workplace visionary.
Having spent 30+ years leading global software company Infragistics, Slingshot Founder Dean Guidea used these decades of learning, managing, collaborating and growing as a foundation for the Slingshot platform.

We brought the Slingshot philosophy to life by establishing Dean as an expert source on the digital workplace and beyond.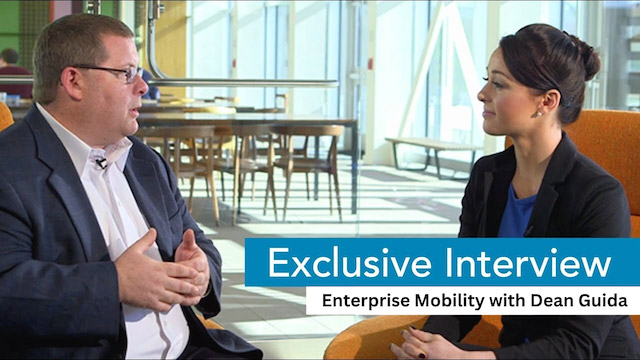 We made Founder Dean Guida the go-to expert source on all things workplace.
We positioned Dean as a workplace thought leader and validated him through his experience as a Founder and Entrepreneur, CEO and overall industry expert.
We tapped CVM to launch our newest product, Slingshot, into the market and generate inbound leads through features in business, technology and trade outlets. The way they work brings creativity and uniqueness to our brands. They write and create material that's on brand and we can use what they produce not only for PR, but also for our marketing materials. They've really built our CEO as a brand in his own right and highlighted his unique philosophy in the media.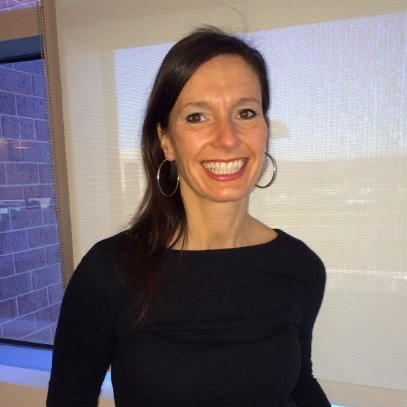 Holly Fee, VP of Marketing
Ingragistics
Want Results like Slingshot?
Contact us to learn more about how we work with companies with or without marketing leadership.